Motorcycle, Tractor Trailer Collide on I-95 in South Philadelphia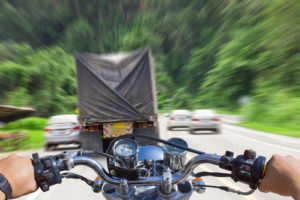 A devastating accident occurred on I-95 in South Philadelphia this month involving a motorcycle and a large semi-truck. These types of accidents with towering trucks are a biker's worst nightmare. Motorcycle accidents involving large trucks are especially damaging because of the big rig's size, while motorcycles are particularly vulnerable because of their small size. Just after midnight, the big rig and motorcycle collided, and the rider was thrown from his bike. The rider was promptly taken to the hospital where doctors stabilized him.
Despite this rider's serious injuries, he is very lucky to be alive after such a catastrophic crash. If you or a loved one is involved in a motorcycle crash, then the first thing you need to do is be medically treated for your injuries. When an individual is thrown from a bike, they can easily go into shock and not be aware of the extent of their injuries. The responding police officers will investigate the causes of the accident. As soon as you are able, you need to contact an experienced motorcycle accident attorney and begin the process of conducting an independent investigation into the crash. Do not talk to your insurance companies about any injuries or medical treatment until you've spoken to a lawyer.
After 25 years of representing clients injured in motorcycle crashes, attorney Andrew Prince knows how insurance companies will use everything you tell them about your injuries against you when you attempt to claim your rightful compensation. Your bike will likely be damaged, you will still be in recovery and you may be forced to take time off work. Trust Andrew Prince to create the best possible case for your full financial recovery while you focus on your physical recovery. When you're ready to begin working on your case, contact your trusted motorcycle accident attorney at 1-800-832-6529 or via his  online contact form to get started today.
The articles on this blog are for informative purposes only and are no substitute for legal advice or an attorney/client relationship. If you are seeking legal advice, please contact our law firm directly.