If You Have Been Injured in a Motorcycle Accident in New Jersey, Attorney Andrew S. Prince Can Assist You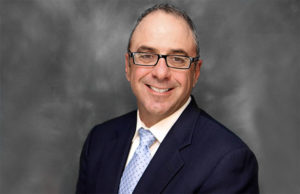 By:   Andrew S. Prince, Esq.
Attorney
1-(800)-TEAM-LAW (832-6529)
aprinceesq@aol.com
Contact Me for a Free Consultation!
Many motorcycle accidents result in catastrophic injury and wrongful death.   There are many different reasons that motorcycle accidents occur.   Approximately 70% of motorcycle accidents are caused by car drivers. The underlying cause of most motorcycle accidents is driver error.   Driver error can encompass a variety of different things, but the most common factor is driver distraction.
Many accidents occur because the operator of the car never perceived the motorcycle.   This phenomenon is known as "Motion Induced Blindness."   This is because drivers tend to perceive smaller objects as being farther away.   The car driver perceives the motorcycle as being farther away, which is what leads to a collision.
Motorcycle riders, unfortunately, suffer serious injuries in a large percentage of all motorcycle accidents.   A motorcyclist injured in an accident may suffer fractures, spinal cord injuries, severe burns, road rash, traumatic brain injury, amputation, paralysis and even death.   These injuries may necessitate extensive medical treatment and rehabilitation, which will likely result in significant medical expenses.   The injured rider may have ongoing pain and suffering which dramatically alters his or her quality of life.
Finding a personal injury attorney who has a solid background in motorcycle accidents is extremely important.   Motorcycle accident cases can be very complex and you are bound by the time constraints of the statute of limitations.   Therefore, it is extremely important that you seek legal assistance as soon as possible after your accident.   If your injuries are the result of driver error, then you deserve a settlement that will fully compensate you for your injuries.
You Should Not Delay in Calling an Attorney to Get You the Help That You Deserve.
Attorney Andrew S. Prince will explore all avenues of liability with a team of experienced investigators, engineers, safety experts, accident reconstruction experts as well as medical and life care experts.
Andrew S. Prince has decades of experience handling a wide array of motorcycle accidents.   For a free consultation, contact Andrew S. Prince at 800-832-6529 or at (732) 388-5454 or 1-800-TEAM-LAW or email him at aprinceesq@aol.com to see how he can help ensure that you receive the compensation you deserve.
Andrew S. Prince, Esq.
TEAM-LAW
136 Central Avenue
Clark, NJ 07066
(732) 388-5454
1 (800) 832-6529
(732) 388-8711 — Fax
Aprinceesq@aol.com
Additional Offices in New Jersey
Edison, East Brunswick, Jersey City,
Newark, Orange, Perth Amboy, Westfield
and West New York