Where to Learn Motorcycle Safety in NJ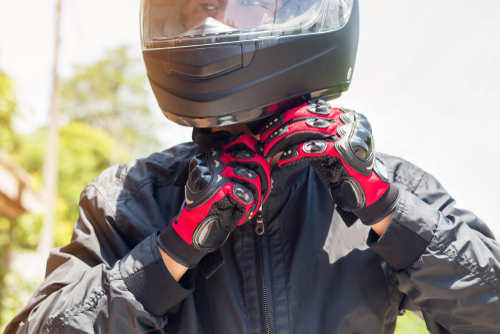 Learning the best safety tips can help you enjoy motorcycle riding while also ensuring that you're safe. Whether you're new to motorcycling or want to freshen up your skills for the upcoming riding season, here are a few places you can learn motorcycle safety tips in New Jersey:
Barb's Harley Davidson
Barb's Harley Davidson is located in West Collingswood Heights at a local Harley Davidson dealership. The Learn to Ride program offers two classes: one for new riders and another for skilled riders. You can expect to learn things like how to ride a Harley Davidson motorcycle, including safe shifting, braking, and turning.
Bergen Harley Davidson Buell
The Bergen Harley Davidson Buell class is located in Rochelle Park at the Bergen Harley Davidson store. This Learn to Ride class uses H-D Certified coaches and makes students eligible for their MSF Basic RiderCourse completion card, which waives the road test when getting your motorcycle license. This card can also save you money when insuring a motorcycle.
Central Jersey Rider Training, Inc.
The Central Jersey Rider Training, Inc. class is located at Atlantic Cape Community College at May's Landing and Mercer County Community College West Windsor. In addition to these group classes, the center also offers private, one-on-one training if you prefer.
Harley-Davidson/Buell of Ocean County
The Harley-Davidson/Buell of Ocean County is located in Lakewood. This training course offers the Harley-Davidson Jumpstart Rider Experience which is perfect for new riders. This class prepares you for your license and safe riding practices. The school also has an H-D Riding Academy for more experienced motorcyclists.
What is an MSF-Certified RiderCourse?
When choosing the best class, you'll likely consider many factors like schedule and location. It's also important to choose a course that is MSF-Certified. This means that the class has been approved by the Motorcycle Safety Foundation (MSF) and that course teachers are H-D Certified. Each of the classes listed here are MSF-Certified and taught by an H-D Certified instructor.
Why Take a Motorcycle Safety Course?
These are many reasons to sign up for a motorcycle safety course, including:
Practice: Motorcycle safety courses can provide you with additional hands-on training as a beginner motorcyclist. Many studies show that it's often the newest riders who are involved in the worst motorcycle accidents.
Awareness: Motorcycle safety classes can provide you with awareness of the biggest risks that motorcyclists deal with. This can help you learn how to do things like predict other drivers' behavior or how to react to a dangerous situation.
Prepare for licensing: Many of the classes listed provide you with the training you need for your license. Some classes have programs that exempt you from having to take the riding portion of your exam.
Refresh safety knowledge: Many riders put their motorcycles into storage for the winter months in New Jersey. A safety course is a good way to freshen up and prepare for the season.
There are many good reasons to take a safety course. Motorcycling in New Jersey can be an enjoyable experience and safety classes can ensure you're also safe.
Contact a Clark Personal Injury Lawyer to Discuss Your Motorcycle Accident Case in New Jersey
Did you or a loved one sustain serious injuries due to a motorcycle accident in New Jersey? Don't let the medical bills pile up while you wait for the negligent party or their insurance company to do the right thing. Right now, you need an aggressive personal injury attorney on your side, fighting to get you the compensation you need, want, and deserve. Andrew Prince Esq. represents clients injured because of a motorcycle accident in Newark, Jersey City, Paterson, Elizabeth, and throughout New Jersey. Call (908) 304-9187 or fill out our online contact form to schedule a free consultation about your case. We have an office conveniently located at 136 Central Avenue, Clark, New Jersey 07066, as well as an office in West New York, NY.
The articles on this blog are for informative purposes only and are no substitute for legal advice or an attorney-client relationship. If you are seeking legal advice, please contact our law firm directly.