Union Members' Health Insurance Coverage May Not Cover Motorcycle Injuries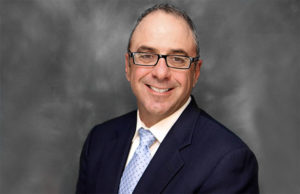 Attorney
1-(800)-TEAM-LAW (832-6529)
Call Me for a Free Consultation!
I represent a lot of bikers who have been injured due to the negligence of other drivers.  Unfortunately, most of these accidents result in significant injuries and huge medical bills.  Many union health insurances who should be responsible to pay for the medical bills are writing policies with language which significantly limit their obligation to pay for these bills and, in some cases, not paying for it all.
If you are a member of a Union you should immediately review your medical coverage for exclusions and limitations.
If you ride, you must know what coverage your health insurance provides.  If you have exclusions or significant limitations of coverage for motorcycle or recreational vehicle injuries, you may need to purchase additional medical coverage.
Contact me to discuss.  There is never a charge for a consultation.  Check out my other articles on insurance at www.motorcycleinjurynj.com.  You can contact me here at 1-800-TEAM-LAW (800) 832-6529.  You can also email me at aprinceesq@aol.com.  There is never a charge for a consultation.  I am here to help you.
Andrew S. Prince, Esq.
TEAM-LAW
136 Central Avenue
Clark, NJ 07066
(732) 388-5454
1 (800) 832-6529
(732) 388-8711 — Fax
Aprinceesq@aol.com
Additional Offices in New Jersey
Edison, East Brunswick, Jersey City,
Newark, Orange, Perth Amboy, Westfield
and West New York