Understanding Medical Expenses In An Accident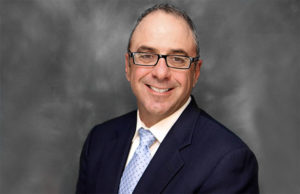 By:  Andrew S. Prince, Esq.
Attorney
1-(800)-TEAM-LAW (832-6529)
aprinceesq@aol.com
Contact Me for a Free Consultation!
In most New Jersey automobile policies, the insured is provided with coverage called Personal Injury Protection or PIP.  This coverage (usually between $15,000 and $250,000) provides medical benefits to the insured, relatives of his/her household and occupants of the vehicle when involved in a motor vehicle accident that involves a private passenger automobile.  Under New Jersey law "automobile" means, in general, a "a private passenger automobile not used as a cab or limousine; and a motor vehicle with a pickup body, a delivery sedan a van or a panel truck or camper type vehicle not customarily used in the profession or business of the insured."
So under most circumstances when involved in an automobile accident you will be covered by the PIP portion of your automobile insurance policy.  But what happens when there is an accident and you are the occupant of some other type of vehicle such as a motorcycle, bus, cab, limousine or even a work-type vehicle?  In those instances, PIP will not be available because those vehicles do not meet the definition of "automobile."
If you own a motorcycle, it is so very important to make sure you have excellent private medical insurance coverage through work or a spouse.  If you do not, you should not ride. Get coverage through the Affordable Care Act (Obama Care) or see if you can get medical coverage on your motorcycle insurance policy up to $10,000 to $25,000.  It is not a lot, but it is better than nothing.
If you have any questions, you can contact me here at 1-800-TEAM-LAW (800) 832-6529 or (732) 388-5454.  You can also email me at aprinceesq@aol.com or fax me at (732) 428-1509.  I am here to help you.
Andrew S. Prince, Esq.
TEAM-LAW
136 Central Avenue
Clark, NJ 07066
(732) 388-5454
1 (800) 832-6529
(732) 388-8711 — Fax
Aprinceesq@aol.com
Additional Offices in New Jersey
Edison, East Brunswick, Jersey City,
Newark, Orange, Perth Amboy, Westfield
and West New York