Top 10 Most Dangerous Highways in NJ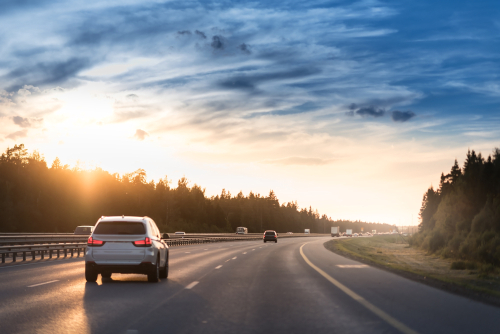 A large percentage of New Jersey's vehicle accidents occur on freeways. This is, in part, due to the increased speed at which drivers go on highways. Knowing the most dangerous highways in New Jersey can help you increase your awareness and safety when on the road. Here is a list of the top 10 most dangerous highways in New Jersey:
1. SR-129
SR-129 is a 2.4-mile-long stretch of highway road that goes from South Trenton to the I-295 and I-195 interchanges. This dangerous road leads to an average of 72.6 fatalities per 100 miles.
2. I-676
I-676 has an annual fatality rate per 100 miles of 42.1. This road is primarily in Camden, New Jersey with an area of 4.8-miles, connecting the city to Philadelphia, PA.
3. Route 27
Route 27 is 52-miles in length, winding through small towns and shopping center districts, which leads to an increase of drivers on road. In 2017, 10 fatalities were reported.
4. Route 78
Route 78 is even longer than Route 27, at 55-miles. This stretch of road, however, gets much more traffic than surrounding roads. NJ.com estimates that it gets over 150,000 vehicles every day, leading to an average of 11 fatalities per year.
5. Route 130
Route 130 is in Burlington County, New Jersey. What makes this road so dangerous is that it's also a common area for passengers. It has an average of 13 fatalities per year.
6. SR-20
Highway SR-20 reported total annual fatalities per 100 miles of 30.1. SR-20, also known as State Road 20 is primarily in Paterson, NJ. This road also winds along the Passaic River.
7. US-30
US-30 reports annual fatalities per 100 miles of an average of 21.9. Also known as U.S. Highway 30, this road takes you through Atlantic City, cutting across the state.
8. New Jersey Turnpike
The New Jersey Turnpike is one of the most frequented roads in New Jersey. It is approximately 148 miles long, leading to an average of 21 fatalities per year.
9. Garden State Parkway
The Garden State Parkway is another commonly navigated road in New Jersey, specifically with it being a total of 172 miles in length total. It reports an average of 24 fatalities each year.
10. I-80
I-80 reports an annual fatalities per 100 miles of 21.2. Also known as Interstate 80, this road is primarily in Northern New Jersey. It allows drivers to go from the east to the west of the state, and it connects highways with I-95, before and leads to the George Washington Bridge, or into Pennsylvania.
This information is according to data from the New Jersey Department of Transportation (NJDOT), which keeps track of all accidents. This information is used to promote awareness and encourage safer driving habits.
Injured in a Motorcycle Accident in New Jersey?
Despite knowing what the most dangerous roads in New Jersey are, it's still not always possible to prevent an accident. This is especially true if someone else is at fault. If you're injured in a motorcycle accident on one of these New Jersey roads or any other road in the state, consider your legal options by talking with a lawyer.
Contact a Newark Personal Injury Lawyer to Discuss Your Motorcycle Accident Case in New Jersey
Did you or a loved one sustain serious injuries due to a motorcycle accident in New Jersey? Don't let the medical bills pile up while you wait for the negligent party or their insurance company to do the right thing. Right now, you need an aggressive personal injury attorney on your side, fighting to get you the compensation you need, want, and deserve. Andrew Prince Esq. represents clients injured because of a motorcycle accident in Newark, Jersey City, Paterson, Elizabeth, and throughout New Jersey. Call (908) 304-9187 or fill out our online contact form to schedule a free consultation about your case. We have an office conveniently located at 136 Central Avenue, Clark, New Jersey 07066, as well as an office in West New York, NY.
The articles on this blog are for informative purposes only and are no substitute for legal advice or an attorney-client relationship. If you are seeking legal advice, please contact our law firm directly.