Your First Year Riding a Motorcycle is the Most Dangerous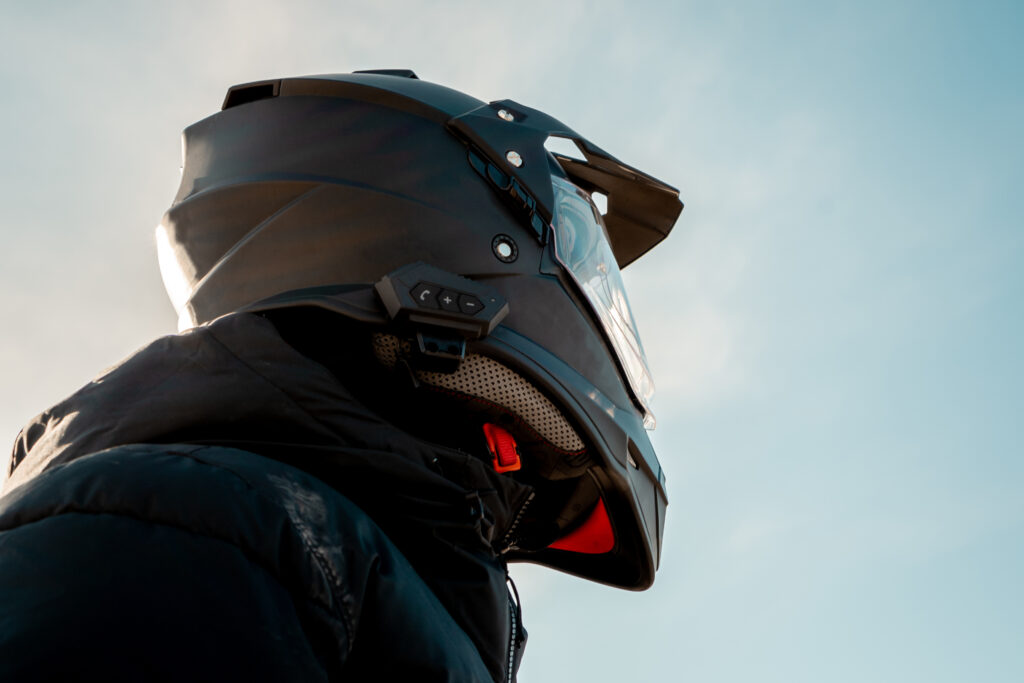 There is always some risk involved with motorcycling but the first year may be the most dangerous. Understanding the factors that contribute to the increased rate of motorcycle accidents in the first year is important in protecting yourself. It's also necessary to understand what to do if you're involved in a motorcycle accident.
First-Year Motorcycle Riding Statistics
A study by the Highway Loss Data Institute found that motorcyclists are four times more likely to be involved in an accident in the first month of riding. They also found that almost a quarter of insurance claims for motorcycle accidents occur within the first 30 days of the policy.
Causes for the Increase in Risk
There are a number of factors that increase this risk, including:
Lack of training: Riding a motorcycle is not the same as driving a passenger vehicle. It often requires additional training. Riders who have been on their motorcycles for only a few months have less experience. This means that they are less likely to drive defensively or know how to react when a vehicle swerves toward them.
Lack of knowledge of laws: Motorcyclists also have to learn a whole new set of laws related to motorcycling. Not knowing these laws can increase your risk.
Increased risk overall: Motorcyclists are at an increased risk of being in an accident in general than when compared to passenger vehicles. They don't have the same safety devices.
Unfamiliarity with the bike: It can take time to become comfortable driving your vehicle and the same goes with motorcycles. Motorcycles come in all different shapes and sizes.
The biggest factor that leads to an increase in risk in accidents is a lack of experience. It can also be helpful to know when, and how, motorcycle accidents most often occur. The state of New Jersey reports the highest rate of motorcycle accidents occurring at intersections. Another high percentage of accidents is due to a passenger vehicle not noticing the motorcyclist in their lane.
This means that in addition to experience in riding, it's also important to take care at intersections and ensure that you can be seen by other drivers at all times.
Why Training is Important
Riding a motorcycle is not the same as driving a passenger vehicle. The state of New Jersey reports as many as 90 percent of riders involved in a crash have no formal training. Completing a motorcycle safety program can not only reduce your risk of accidents but can also lead to cheaper insurance rates.
Training can also include information on the best protective equipment. Certain protective items may not reduce your risk but can reduce the severity if you are in an accident. New Jersey requires motorcyclists to wear a helmet that is approved by the Department of Transportation (DOT).
However, experts also recommend that motorcyclists wear other protective clothing items including eye protection, a long-sleeved jacket, long pants, sturdy footwear, and well-fitting handwear. They also recommend that motorcyclists, regardless of their training level, drive defensively, stay visible, and leave ample room to react if another vehicle cuts you off, or gets too close to you.
If you are involved in a motorcycle accident, it's important to know your rights. Know when to contact a lawyer to consider your legal options.
Contact a Jersey City Personal Injury Lawyer to Discuss Your Motorcycle Accident Case in New Jersey
Did you or a loved one sustain serious injuries due to an accident in New Jersey? Don't let the medical bills pile up while you wait for the negligent party or their insurance company to do the right thing. Right now, you need an aggressive personal injury attorney on your side, fighting to get you the compensation you need, want, and deserve. Andrew Prince Esq. represents clients injured because of motorcycle accidents in Newark, Jersey City, Paterson, Elizabeth, and throughout New Jersey. Call 1-800-832-6529 or fill out our online contact form to schedule a free consultation about your case. We have an office conveniently located at 136 Central Avenue, Clark, New Jersey 07066, as well as an office in West New York, NY.
The articles on this blog are for informative purposes only and are no substitute for legal advice or an attorney-client relationship. If you are seeking legal advice, please contact our law firm directly.