The Dreaded Left-Turn Collision is Always In Season
Motorcycle season is upon us. Once again I would urge all of you to consider taking a motorcycle safety class. Whether you are a beginner, intermediate or advanced rider, it could be the best thing you ever do for yourself.
I currently sit o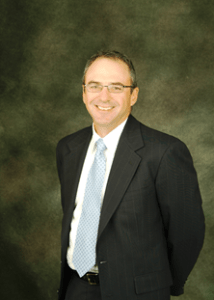 n the Board of Directors of one of the best and most successful teaching schools with multiple locations within the State entitled Rider Education of New Jersey (RENJ).   The organization is currently in its 25th year and we expect to teach our 75,000th student this season.   Contact RENJ at (800) 893-7433.
The most common motorcycle accident I have seen in my over 25 years of representing the injured motorcyclist results from left-hand maneuvers by the automobile. This may be a left turn into a parking lot from another road or even from a right lane to a left lane.
As a motorcyclist, there are some things that you can do to limit your exposure to injury from drivers who have a tendency to make these left-hand turns. First, I would urge you to wear the right gear to help minimize the injuries in some minor crashes. Second, it is the law in New Jersey to wear a helmet. Make certain that your helmet that is one that you feel comfortable in.
Remember every season is left-turn accident season for the motorcyclist. Whatever distance that you could provide between yourself and the automobile cannot be overstated. I wish you the best.
If an injury does occur, please feel free to call me at any time, day or night. There is never a charge for my representation unless I recover money damages for you and your family. I am here to help you.
Andrew Prince, Esq., is an established personal injury and motorcycle accident attorney in New Jersey. He currently practices at Team Law. If you've been injured in a motorcycle crash, contact Andrew Prince today for a free consultation.