New Jersey Helmet Law and Other Important Issues— P.L. 39:3-76.7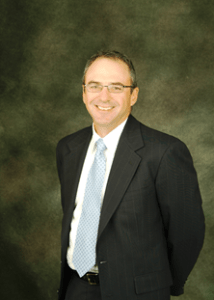 No person shall operate or ride upon a motorcycle unless he wears a securely fitted protective helmet of a size proper for that person and of a type approved by the Federal DOT. Such a helmet must be equipped with either a neck or chin strap and have reflectors on both sides.
Statistics show that inexperience and a lack of proper training are key contributors in fatal motorcycle crashes. Among all riders, motorcyclists ages 20 to 29 have had the
largest percentage of fatal crashes.
As a result, New Jersey enacts several safety provisions for new motorcyclists, along with improved training and education requirements. Here are the highlights of the law S736:
– If a person is issued a motorcycle license for a vehicle with a smaller-size engine (less than 231 cubic centimeters) they are legally prohibited from operating a motorcycle with an engine displacement of more than 500 cubic centimeters.
– Low-speed motorcycles are prohibited on limited-access interstate highways or public roads or highways with posted speed limits in excess of 35 miles per hour in New Jersey.
– Riders with a motorcycle permit are prohibited from riding in the dark, carrying passengers and riding on the State's toll roads or on limited access highways.
– All applicants for a motorcycle permit under 18 are required to complete a motorcycle safety education course.
– The chief administrator of the Motor Vehicle Commission may waive requirements for a motorcycle license for those who complete a motorcycle safety education course by allowing a waiver of the written portion of the examination as well as the road test.
– The chief administrator may collect a waiver fee from any provider of a motorcycle safety education course for each student holding an examination permit who, having successfully completed the course, has qualified for waiver of the road test portion of the motorcycle license examination (Previously this was mandatory, it is now optional.)
– The chief administrator must approve all private entities that offer a motorcycle safety education course and contract with a public or private entity to implement and administer the cost.
Call Rider Education of New Jersey now. It is the oldest and the best teaching and refresher school in the State. (732) 572-0800. Take a friend. Take your club. But do it
If you have any questions or would like to discuss this further, please feel free to contact me here or 1-800-TEAM-LAW (800) 832-6259. There is never a charge for a consultation. I am here to help you.
Andrew S. Prince, Esq.
Attorney at Law
TEAM-LAW
136 Central Avenue
Clark, NJ 07066
(732) 388-5454
1 (800) 932-6529
(732) 388-8711
Aprinceesq@aol.com