Off-Duty Officer Driving at "Unsafe Speed" Injured in Motorcycle Crash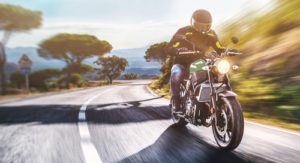 An off-duty detective from the Hudson County Sheriff's department was driving a 2014 Harley Davidson on Kennedy Boulevard by 47th Street when he collided with an SUV being driven by an East Orange Man authorities reported. It has been determined that the off-duty officer was driving at an "unsafe speed" when the driver of the SUV made a left turn and crashed into the officer's motorcycle.
The officer was immediately taken to Jersey City Medical Center with what was thought to be very serious injuries, although an exact update of his condition has not yet been released at this time. He has been in contact with his police chief since the accident. The chief stated that he had been in frequent contact with the officer and that he is hoping for his full recovery.
According to the off-duty officer's Facebook page he has been a part of the force for over 17 years including 3 years of service with the NYPD. New details from the motorcycle crash are still being released and it is unknown at this time what consequences he will face if any.
If you or anyone you know has been involved in a motorcycle accident it might benefit you to have an experienced lawyer like Andrew Prince  to fight for you. Contact the Law Office of Andrew Prince today at 1-800-832-6529 or via our online contact form for a consultation.
The articles on this blog are for informative purposes only and are no substitute for legal advice or an attorney/client relationship. If you are seeking legal advice, please contact our law firm directly.