New Jersey Police Officer Faces Fatal Motorcycle Accident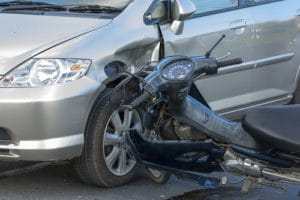 In late July, a local New Jersey police officer of Union City passed away due to serious injuries he sustained while riding his motorcycle into work.
The incident occurred around 6:30 p.m., going northbound on Kennedy Boulevard. The man had been an officer since 2013 and frequently drove his motorcycle into work.
This was the second motorcycle accident leading to a death in the New Jersey police force this year. The accident itself is currently under investigation. The exact cause of the accident is still not known, but it is known that involved multiple vehicles.
Currently, claims say that as one vehicle lost control, the other vehicle hit the police officer's motorcycle, causing him to crash.
It is also not known whether or not the officer was wearing a helmet, as those details have not yet been released.
The officer was only 26 years old. As of currently, no charges have been pressed on either party, but the investigation still remains open. As more details emerge, charges will likely be pressed for the death of the officer.
The officer was rushed to a nearby hospital in critical condition but was pronounced dead shortly after.
Unfortunately, accidents involving motorcycles are among some of the deadliest accidents. Those who are fortunate enough to live usually suffer from very severe injuries afterward, especially those who hit their head. Wearing helmets certainly increase your chance of survival, but even still, injuries have the potential to be devastating.
If you, or someone you know, has been involved in a serious motorcycle accident and have faced life-altering injuries, an experienced motorcycle accident attorney can help you get what you deserve. Consider contacting attorney Andrew Prince, who specializes in motorcycle-related injuries. At our offices, we will do everything in our power to get you the maximum compensation for your injuries. Contact our offices today at 732-388-5454 or toll-free at 800-832-6529 to schedule a consultation.
The articles on this blog are for informative purposes only and are no substitute for legal advice or an attorney/client relationship. If you are seeking legal advice, please contact our law firm directly.