Motorcyclist Killed in Crash in Camden County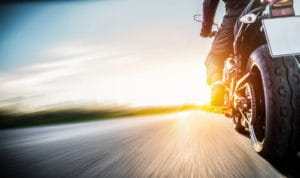 Last August, there was a fatal motorcycle accident in Atco. The incident occurred during rush hour on White Horse Pike. As the biker  traveled westbound on his motorcycle, a car pulled out of a shopping center. The two vehicles collided resulting in the death of the motorcyclist and minor injuries to the automobile driver. Camden County police are investigating the accident. Sadly, this story highlights the very real dangers that bikers face every time they ride on the road.
One common type of motorcycle accident occurs when an automobile driver fails to yield to a motorcyclist. Failure to yield accidents can happen due to distracted driving, impatience, ignorance, road rage or driver impairment. Car drivers will frequently argue that the biker was "invisible" or that they didn't see them on the road, but this is just a deflection from the car driver's inexcusable negligence. As an experienced motorcycle accident attorney and motorcycle enthusiast, attorney Andrew Prince understands the unfair blame-shifting practices that insurance companies utilize to deny rightful compensation to injured parties.
Other common types of motorcycle accidents occur when drivers are changing lanes, drivers rear-end a bike, cars are making a left turn and when equipment is found to be defective. If you have recently been injured in a motorcycle crash, then you need a legal representative who understands how to conduct independent investigations. Attorney Andrew Prince has experience working with crash reconstruction specialists, interviewing witnesses and reviewing insurance and police crash reports. He will aggressively fight to discern the causes of your accident and ensure you receive your entitled compensation. He exclusively takes cases involving motorcycle accidents, so he is well-versed in representing personal injury cases in this area. To learn more about how Attorney Andrew Prince can help you win your case, contact his office at 1-800-832-6529 or via his online contact form.
The articles on this blog are for informative purposes only and are no substitute for legal advice or an attorney/client relationship. If you are seeking legal advice, please contact our law firm directly.