Injured in a Motorcycle Accident
By: Andrew S. Prince, Esq.
Attorney
1-(800)-TEAM-LAW (832-6529)
aprinceesq@aol.com
Call Me for a Free Consultation!
You have been hurt in a motorcycle accident.  Before you can recover damages for your injuries, however, you are going to have to establish two things.  The first is who truly caused your accident and, thus, who should pay for your damages and the second is the value of those damages.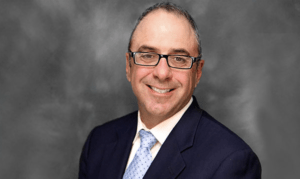 A careful investigation may be required to determine who was legally at fault for your accident.  It could, for example, be:
Another driver.
Another driver's employer.
The manufacturer of your bike or a part of your bike.
In some cases, you may be partly to blame for the crash.  In New Jersey, you may still be able to recover damages if you were less than 51% responsible for the crash; however, the amount of your recovery will be reduced by the percentage of fault attributed to you.
What Are Your Damages?
Once you have established who should pay for your damages, you will need to convince an insurance company, judge or jury of the value of your damages.  Your damages may include compensation for past, current and future:
Medical Expenses:  This includes all of your health related costs including, but not limited to, hospital stays, surgeries, doctors' visits, medication, rehabilitation therapies and assistive devices.
Out-of-Pocket Expenses:  Out-of-pocket costs may include things such as damage to your motorcycle, transportation costs while your bike was being fixed or you were unable to drive and childcare costs if you could not care for your children.
Lost Income:  This includes all of your income if you cannot work or part of your income if you can no longer make the same amount of money that you did before your injury.  Employees, independent contractors and self-employed people may all recover any income they lost or will lose because of their injuries.
Physical Pain and Emotional Suffering:  These may be among your most  significant losses after a motorcycle crash and you may receive financial compensation for them.
You will need to provide convincing evidence about the value of your damages.  This may include copies of bills, pay stubs, medical records, expert testimony and other documents or testimony.
You will also need an experienced motorcycle accident attorney working for your financial recovery.  Andrew S. Prince is not only an experienced motorcycle accident attorney, but also is actively involved in motorcycle education and safety.  Andrew S. Prince has been involved with Rider Education of New Jersey as a board member for over 25 years.  Rider ED has taught over 75,000 New Jersey motorcycle riders from beginner to expert.
Andrew S. Prince knows what evidence to present, how to present it and how to negotiate with insurance adjusters.  But more than that, Andrew S. Prince knows what your recovery means to you and he is not afraid to fight for you.  Learn more about Andrew S. Prince on this website.  Read the other articles he has written.  Andrew S. Prince is a specialist in motorcycle accidents.  Don't you deserve someone who understands your situation better than any other attorney who does not do motorcycle cases.
Call Andrew S. Prince, an experienced motorcycle attorney.  You can contact me at 800-832-6529 or at (732) 388-5454 or 1-800-TEAM-LAW or email me at aprinceesq@aol.com.
Andrew S. Prince, Esq.
TEAM-LAW
136 Central Avenue
Clark, NJ 07066
(732) 388-5454
1 (800) 832-6529
(732) 388-8711 – Fax
Aprinceesq@aol.com
Additional Offices in New Jersey
Edison, East Brunswick, Jersey City,
Newark, Orange, Perth Amboy, Westfield
and West New York