What Should You Expect from Your Attorney?

By:  Andrew S. Prince, Esq.
Attorney
1-(800)-TEAM-LAW (832-6529)
[email protected]
Call Me for a Free Consultation!

Every motorcycle accident case is unique and that makes every motorcycle accident settlement different.  Both the settlement process and the amount that you recover depend on the very specific details of your claim.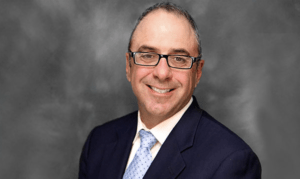 You have a goal and so too does the insurance company.  You want to recover fair damages for your past, current and future damages and the insurance company wants to minimize the money it pays you.
Reaching a fair settlement will take some negotiation. The first offer made by the insurance company may be low and your first offer may be rejected.  Typically, formal negotiations start when your attorney presents the insurance company with a demand letter.  The demand letter will detail who is liable for the motorcycle accident and what injuries and damages you have suffered because of the crash.  You will be treated more fairly if you are represented by an attorney.  Insurance companies know that attorneys understand their clients' legal rights and, thus, they will be less likely to offer an unfairly low settlement if you are represented by counsel.
It can take a while to come to a fair settlement.  However, it is often worth waiting for — particularly when you have an attorney handling the negotiations and fighting for your fair and just recovery.
Specifically, you need to know that:
Settlements are final.  They cannot be changed once they have been agreed to both parties.
This is the only compensation that you will receive for your accident injuries.  Almost all settlement agreements have specific terms that prevent the injured party from seeking additional damages in the future.  The amount included in the settlement is the total amount of damages that you will ever recover for your injuries.
Accordingly, before you agree to a proposed settlement offer, it is important for you to understand your own damages so that you can recognize a fair settlement and be confident that you are making the right decisions about your own recovery.
Not every attorney handles accident cases.  Not every accident attorney has handled a motorcycle accident case.  No attorney in New Jersey has handled more than Andrew Prince in the past 25 years.  Read more about this on Andrew Prince's website, www.motorcycleinjury.com or call Andrew S. Prince, an experienced motorcycle attorney.  You can contact me at 800-832-6529 or at (732) 388-5454 or 1-800-TEAM-LAW or email me at [email protected]
Andrew S. Prince, Esq.
TEAM-LAW
136 Central Avenue
Clark, NJ 07066
(732) 388-5454
1 (800) 832-6529
(732) 388-8711 — Fax
[email protected]
Additional Offices in New Jersey
Edison, East Brunswick, Jersey City,
Newark, Orange, Perth Amboy, Westfield
and West New York