New Jersey Motorcycle Accident Kills Two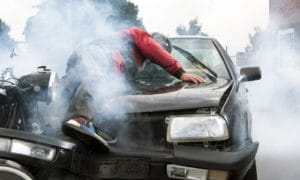 Two people were killed in a motorcycle crash that involved a motorcycle and a passenger vehicle. Police report that the car was stopped at the intersection of Acton Station and Welchville Roads in Manning Township. The car driver proceeded through the intersection but didn't see the motorcycle approaching. That motorcycle driver hit the car on its passenger side.
Both motorists were pronounced dead at the scene of the accident.
Although motorcycles provide a sense of fun and freedom, more motorcycles are on New Jersey highways than ever before. Thousands of people die in New Jersey motorcycle accidents each year. Unfortunately, even when a motorcycle crash isn't fatal, it may cause permanent injuries that affect the injured party's ability to work, pay medical bills, or plan for the future.
After a motorcycle collision, the rider may be rendered unconscious or injured. It may be impossible to gather details and information from witnesses or other drivers. An insurance company might not perform a detailed investigation that discovers circumstances, direct or indirect causes of the accident, including weather, motorcycle defects, road factors, and driver errors. Any shortcomings of the investigation may yield a superficial settlement that doesn't consider the true costs associated with the different types of motorcycle accidents and the injuries sustained.
Advice that may apply to passenger vehicle drivers isn't always applicable for motorcyclists:
– Quite often, a motorcycle accident isn't the fault of the motorcyclist. Motorcycle accidents may result from inexperienced or distracted drivers who don't share the road.
– An injured motorcycle rider has the right to seek compensation for injuries from the at-fault party or parties.
– Because motorcycle accidents are often complex cases, an experienced New Jersey motorcycle attorney is always recommended.
– A knowledgeable NJ motorcycle traffic accident attorney will investigate the details of the accident, call expert witnesses or additional strategists to pursue the case.
– An experienced New Jersey motorcycle lawyer helps injured victims to seek financial compensation for physical or psychological injuries, lost wages and earnings, and pain and suffering.
If you or someone you love has suffered serious injuries as a result of a motorcycle accident, contact Andrew S. Prince to schedule an initial case review at phone number 732-388-5454 or toll-free at 800-832-6529.
The articles on this blog are for informative purposes only and are no substitute for legal advice or an attorney/client relationship. If you are seeking legal advice, please contact our law firm directly.