Can a Motorcycle Accident be Caused by Road Debris?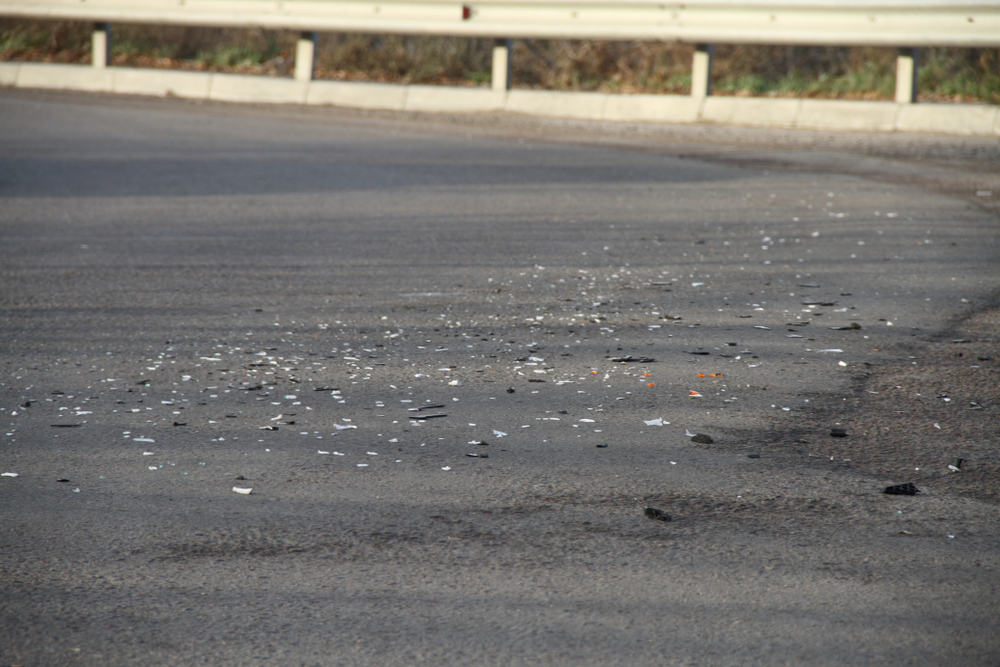 It doesn't have to be raining or snowing for the roads to be dangerous for a motorcyclist. In fact, a good percentage of motorcycle accidents arise from road debris.
What is Road Debris?
Road debris is any type of road hazard that may affect your ability to use the lanes safely. Some examples of road debris may include:
Vehicle parts from a recent accident
Litter from other drivers or pedestrians
Fallen cargo or boxes
Road construction cones or equipment
Broken pieces of the road
Rocks or gravel
Tires pieces
Trash cans or bags of garbage
Trees or branches
Broken signs or signals
Oil spills or puddles of water
Even the smallest types of road debris can cause an accident. One driver may try to swerve around road debris only to collide with another driver or motorcyclist. Motorcycles also have less contact with the road, which means if the motorcycle tires hit debris, it will almost always send the motorcyclist flying.
Who's Responsible When a Motorcycle Accident is Caused by Road Debris?
Some causes of motorcycle accidents are easier to identify. If a driver is texting while driving and slams into a motorcycle, it's clearer who's at fault. However, it's less clear when a motorcycle accident is caused by road debris. You may not know who left the road debris there or how long it has been there.
New Jersey Laws and Motorcycle Accidents
Liability may not matter as much in a motorcycle accident in New Jersey. The state is one of a few that follows no-fault laws. This means that fault isn't assigned following an accident. Instead, if you're injured in a motorcycle accident, you will turn to your insurance provider to cover all your damages.
There are exceptions to these laws. If you're in an especially damaging motorcycle accident, it's possible that your insurance won't cover the full cost of your damages. In this case, it may be important to find out who was responsible for the road debris. Because you never know if you'll need to prove liability until later, it's best to collect any evidence now.
What is a Personal Injury Claim?
A personal injury claim seeks compensation for your damages beyond what the insurance company pays. If you were injured in a motorcycle accident caused by debris, your lawyer would help you figure out who was responsible. It's possible that the government could be liable, especially since they're responsible for cleaning and maintaining the roads.
Filing a personal injury claim against the government has unique rules that you must follow, as well as a shorter time limit. This means it's always a good idea to work with a lawyer when filing a claim against the government. Working with a lawyer may also benefit you if your insurance company denies your claim. You pay your insurance premium monthly, expecting them to cover your damages. However, insurance companies don't always do what they're supposed to do. They may try to minimize your damages to reduce how much they have to pay you. Your damages should include all your medical bills, lost wages, pain and suffering, and property damages.
Contact a Jersey City Personal Injury Lawyer to Discuss Your Motorcycle Accident Case in New Jersey
Did you or a loved one sustain serious injuries due to an accident in New Jersey? Don't let the medical bills pile up while you wait for the negligent party or their insurance company to do the right thing. Right now, you need an aggressive personal injury attorney on your side, fighting to get you the compensation you need, want, and deserve. Andrew Prince Esq. represents clients injured because of an accident in Newark, Jersey City, Paterson, Elizabeth, and throughout New Jersey. Call 732-388-5454 or fill out our online contact form to schedule a free consultation about your case. We have an office conveniently located at 136 Central Avenue, Clark, New Jersey, 07066, as well as an office in West New York, NJ.
The articles on this blog are for informative purposes only and are no substitute for legal advice or an attorney-client relationship. If you are seeking legal advice, please contact our law firm directly.