Who Pays My Medical Bills After a Motorcycle Accident?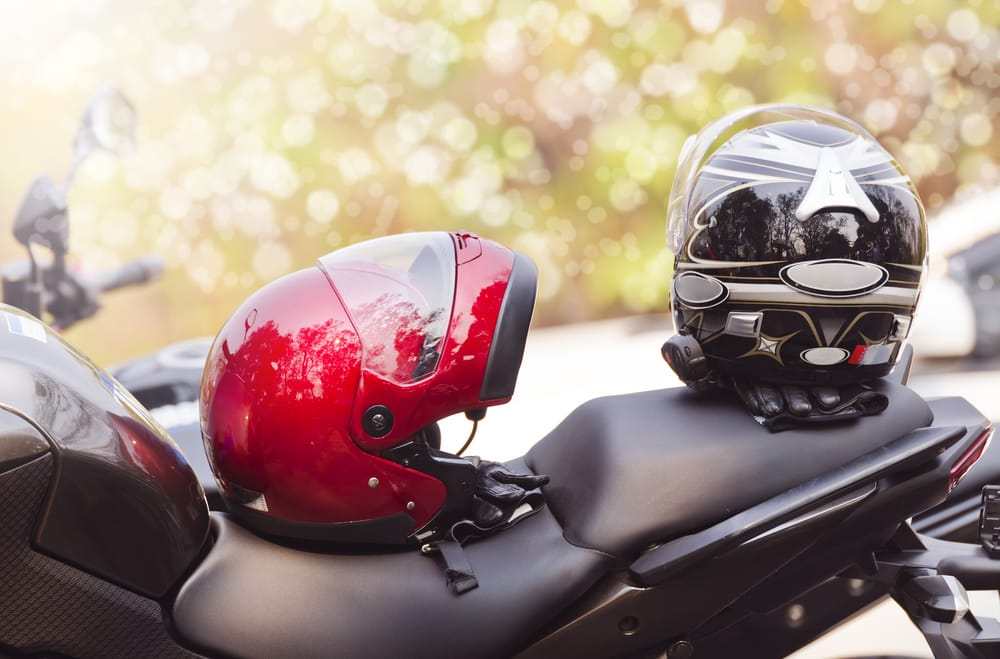 Motorcyclists often look forward to the warmer weather so they can enjoy a nice bike ride around their neighborhood. But, what happens when that same activity that you enjoy is ruined by the negligence or lack of care of another driver? Motorcycle accidents tend to be severe, as motorcycles do not have the same safety features as passenger vehicles do.
Understanding New Jerseys' No-Fault Laws
Navigating a motorcycle accident case can feel overwhelming. New Jersey follows no-fault laws, which means that regardless of who is at fault for a motorcycle accident, your own insurance company will cover the damages. Unfortunately, this does not always include medical bills. This could leave you with medical debt and an inability to work, all for enjoying a nice ride. Even if you have health insurance, you could be left with ongoing debt including copays and rehabilitative care.
Related blog: Tips for Buying Motorcycle Insurance
Common Motorcycle Accident Injuries
The injuries from a motorcycle accident tend to be significant. Individuals will almost always require emergency medical care and many will need ongoing care. Some injuries can be permanent, which can affect the individual from returning to the same line of work, or from working entirely.
These are a few of the most common types of motorcycle injuries:
Traumatic brain injuries: TBIs are often caused from head-on accidents, especially when the individual is not wearing a helmet.
Spine and back injuries: The sudden impact of the motorcycle hitting either another vehicle or the ground can lead to spine and back injuries.
Internal bleeding: It is not always easy to recognize internal bleeding initially. For this reason, it is important to seek medical care immediately.
Broken bones: Broken bones will often require rehabilitative care and in some cases, mobility assistance.
Motorcycle accidents can also lead to a loss of life, which can be especially difficult for the surviving family. With so many limitations included with New Jerseys' no-fault auto laws, it can be difficult to collect the compensation that you need to recover.
Your Options Following a New Jersey Motorcycle Accident
Depending on the details of your case, you might have options available. Our legal team can help you with your motorcycle accident case in the following ways:
Investigate your insurance denial: Unfortunately, insurance companies are not always easy to work with. We will help you evaluate your insurance claim and determine whether or not your denial was legitimate.
Seek compensation through a third-party claim: If the other driver was negligent or was intentionally hurtful, we may be able to seek compensation from them through a third-party personal injury claim.
Negotiate your medical debt: Don't let unpaid medical bills ruin your financial future. We can also help with negotiating medical debt.
Allow you to focus on your recovery: Recovering from a motorcycle accident is difficult enough. Leave the legal processes to us and focus on what is most important, your recovery.
Attorney Andrew Prince Esq. is here to help you navigate this difficult time. He has worked with many motorcyclists throughout New Jersey, helping them collect the compensation they deserve.
Related blog: 5 Things You Should Do Following a Motorcycle Accident
Contact an Elizabeth Personal Injury Lawyer to Discuss Your Motorcycle Accident Case in New Jersey
Did you or a loved one sustain serious injuries or financial loss due to a motorcycle accident in New Jersey? Don't let the medical bills pile up while you wait for the negligent party or their insurance company to do the right thing. Right now, you need an aggressive personal injury attorney on your side, fighting to get you the compensation you need, want, and deserve. Personal injury attorney Andrew Prince Esq. represents clients injured because of motorcycle accidents in Jersey City, Elizabeth, Trenton, Passaic, and throughout New Jersey. Call (908) 304-9187 or fill out our online contact form to schedule a consultation about your case. We have an office conveniently located at 136 Central Avenue, Suite 301, Clark, NJ 07066, as well as an office in West New York, New York.
The articles on this blog are for informative purposes only and are no substitute for legal advice or an attorney-client relationship. If you are seeking legal advice, please contact our law firm directly.