What Should I Check After a Motorcycle Accident?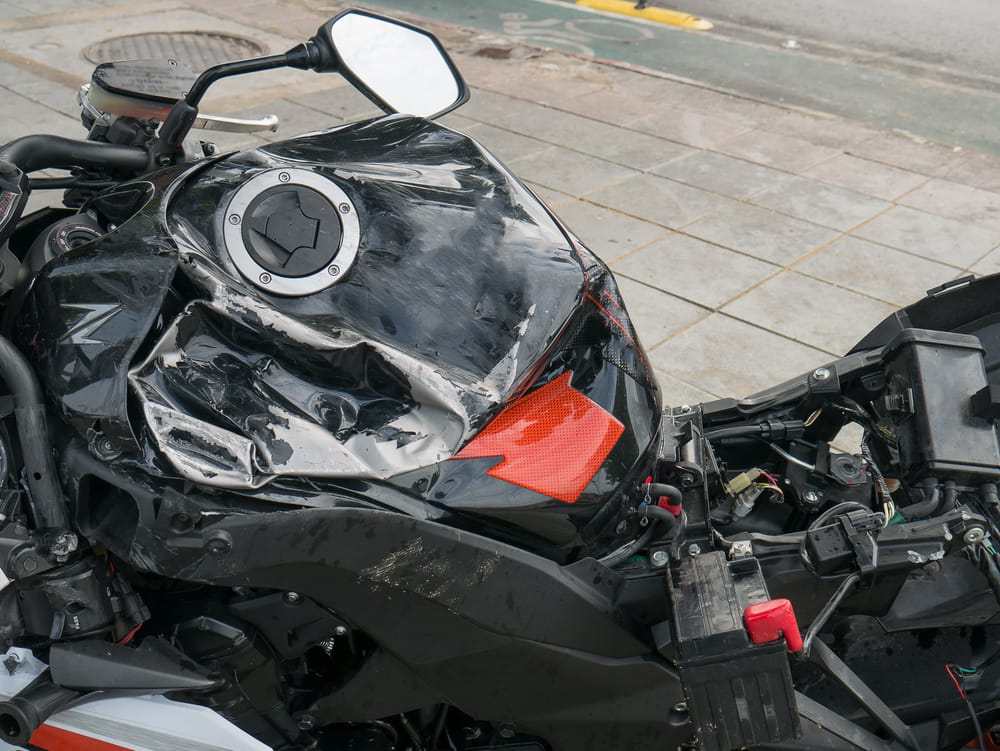 You're driving along enjoying a nice afternoon on your motorcycle when a vehicle swerves into you, causing you to spin out of control and topple onto the street. One of the first things you're likely to do following a motorcycle accident is to scan your body for any pain or injuries. But, what should you do next? The steps that you take next may be very important to your case.
Check For Any Injuries
Determine your well-being and safety. If necessary, move to a safe location off of the road. Call 911 for emergency help. Even if you feel minor aches and pains, it is a good idea to get checked out by a medical professional as soon as possible. Otherwise, the insurance company may attempt to minimize your injuries, should you require medical care later on.
Evaluate the Extent of the Accident
Unfortunately, most motorcycle accidents are severe. But, this is a good time to evaluate the scene of the accident and determine just how severe it is. Think about what happened that led to the accident. If possible, write down these details, because it can be difficult to recall them later.
Consider things like:
The weather at the time of the accident
What you were doing at the time of the accident
What the other driver was doing at the time of the accident
Any other important details, such as the road conditions or road debris
It can also be helpful to discuss the details of the accident with any witnesses. Write down their contact information should you need this information later on.
Review Damages to Your Motorcycle
It is also useful to get an idea of the damages, both to your motorcycle and the other driver's vehicle. Take pictures and take note to contact your insurance provider. New Jersey is a no-fault auto insurance state. This means that your insurance provider will cover damages, regardless of who is at fault. However, it is possible that you may need to seek additional compensation from the at-fault driver, and photos can help your case.
Consider Your Recovery Options
Depending on the details of the accident, you may need to go to court to pursue the full cost of the damages. While your insurance will cover some of these costs, they do not usually cover all damages in a severe motorcycle accident. Fortunately, there are other options available. A motorcycle accident lawyer may be able to help you recover the following costs:
Medical bills
Property damages
Lost wages and work benefits
Pain and suffering
Motorcycle accidents can lead to a long list of damages. Some of these damages are expected, like the cost of repairing, or replacing, your motorcycle. Other costs, however, are more difficult to put a value on, but can be just as damaging. Costs like a diminished earning capacity due to a lifelong injury or pain and suffering from an activity that you once enjoyed, can really change your life.
While a motorcycle accident lawyer cannot take back the pain and fear that you experienced during and following the motorcycle accident, they can help you move on with the rest of your life. Our motorcycle accident lawyers will fight for your rights and ensure that you have what you need to move on with your life following the accident.
Contact a Trenton Personal Injury Lawyer to Discuss Your Motorcycle Accident Case in New Jersey
Did you or a loved one sustain serious injuries due to a motorcycle accident in the state of New Jersey? Don't let the medical bills pile up while you wait for the negligent party or their insurance company to do the right thing. Right now, you need an aggressive personal injury attorney on your side, fighting to get you the compensation you need, want, and deserve. Personal injury attorney, Andrew Prince Esq. represent clients injured because of a motorcycle accident in Paterson, Clifton, Clark, West New York and throughout New Jersey. Call (908) 304-9187 or fill out our online contact form to schedule a consultation about your case. We have an office conveniently located at 136 Central Avenue, Clark, New Jersey, 07066, as well as an office in West New York, NY.
The articles on this blog are for informative purposes only and are no substitute for legal advice or an attorney-client relationship. If you are seeking legal advice, please contact our law firm directly.