The Emotional Impact of a Motorcycle Accident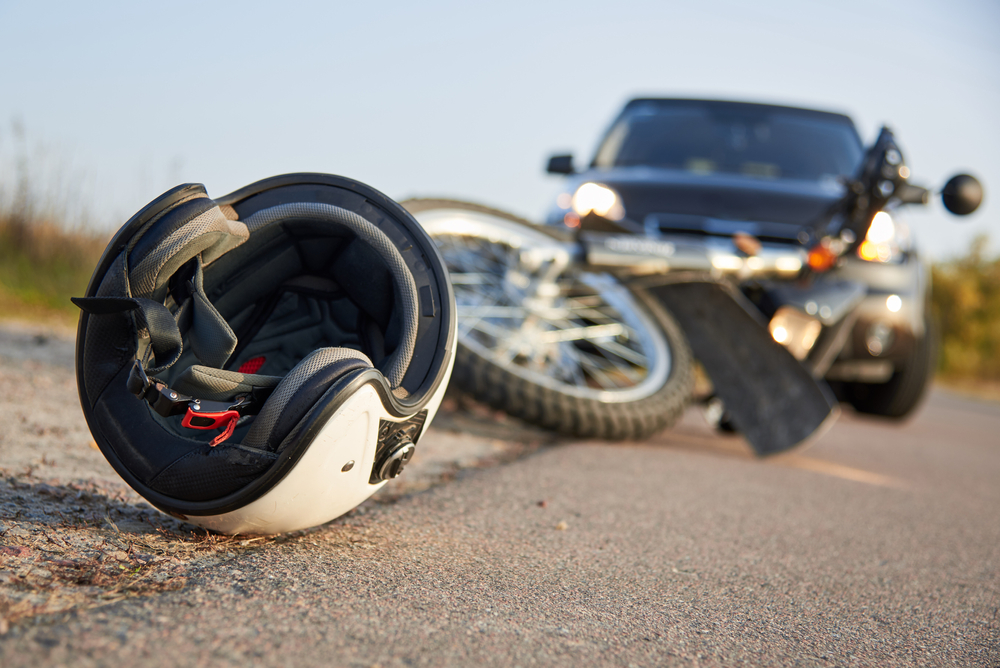 Many people are aware of the expensive damages that may follow a motorcycle accident. Yet, not many people talk about the psychological trauma that may also occur. Learn how a motorcycle accident may psychologically affect you and how this may be included in your personal injury claim.
Common Psychological Impacts of a Motorcycle Accident
Here are a few ways that a motorcycle accident may psychologically affect you:
Traumatic brain injury (TBI): TBIs are common after a motorcycle accident, especially if the rider is thrown from the motorcycle. A TBI can affect cognitive functioning, which can also lead to depression or memory loss. Others may even experience personality changes as a result.
Temporary or permanent disability: Motorcycle accidents can also lead to permanent or temporary disability. The inability to not only ride a motorcycle but also engage in outdoor or recreational activities can psychologically impact you. These same disabilities can also affect the person's ability to play with or raise children.
Nerve damage: Many motorcycle accident victims may also experience nerve damage as a result of back or neck injuries. This could lead to ongoing pain and loss of function in the arms and legs. Some people may even experience chronic pain, which can limit daily living.
Psychological trauma: Physical injuries aren't even a requirement to experience psychological trauma. The fear that comes with being in a motorcycle accident may never go away. Some accident victims may have anxiety or depression. They may even develop post-traumatic stress disorder (PTSD).
These are just a few ways a motorcycle accident can psychologically affect a victim. If you were in a motorcycle accident, it's likely that you still have vivid memories or thoughts.
How to Receive the Psychological Treatment You Need
Rightly so, medical doctors will often focus on your physical health right after you're in a motorcycle accident. However, you should also notify your medical doctor eventually that you have psychological consequences. They may refer you to a specialist who can help you explore these feelings further.
Some treatment options may include a pain management professional for dealing with chronic pain or a counselor or psychologist for dealing with anxiety, depression, or PTSD. PTSD after a motorcycle accident may be more common than you think. Learning to recognize the signs of PTSD is important, so you can receive the help you need.
PTSD may lead to vivid memories or dreams of the accident. You may feel like you're experiencing the accident itself and the pain over and over again. You may avoid talking about or dealing with the accident. Mood changes and being easily angered are also common symptoms of PTSD.
How to Receive Compensation for Psychological Damages
If you were in a motorcycle accident and you suffered psychological symptoms as a result, this should be included in your motorcycle accident claim. Psychological damages are just as important to consider as physical damages. The cost of treatment and the impact of the psychological condition should be included in any settlements that you receive. If you're experiencing psychological damages following a motorcycle accident, it may be worth it to reach out to a lawyer.
Contact a Clark Personal Injury Lawyer to Discuss Your Motorcycle Accident Case in New Jersey
Did you or a loved one sustain serious injuries due to a motorcycle accident in New Jersey? Don't let the medical bills pile up while you wait for the negligent party or their insurance company to do the right thing. Right now, you need an aggressive personal injury attorney on your side, fighting to get you the compensation you need, want, and deserve. Andrew Prince Esq. represent clients injured because of a motorcycle accident in Paterson, Elizabeth, Passaic, Bayonne, and throughout New Jersey. Call 732-388-5454 or fill out our online contact form to schedule a free consultation about your case. We have an office conveniently located at 136 Central Ave, Clark, NJ 07066, as well as an office in West New York, NJ.
The articles on this blog are for informative purposes only and are no substitute for legal advice or an attorney-client relationship. If you are seeking legal advice, please contact our law firm directly.