Motorcycle Safety Tips to Follow This Summer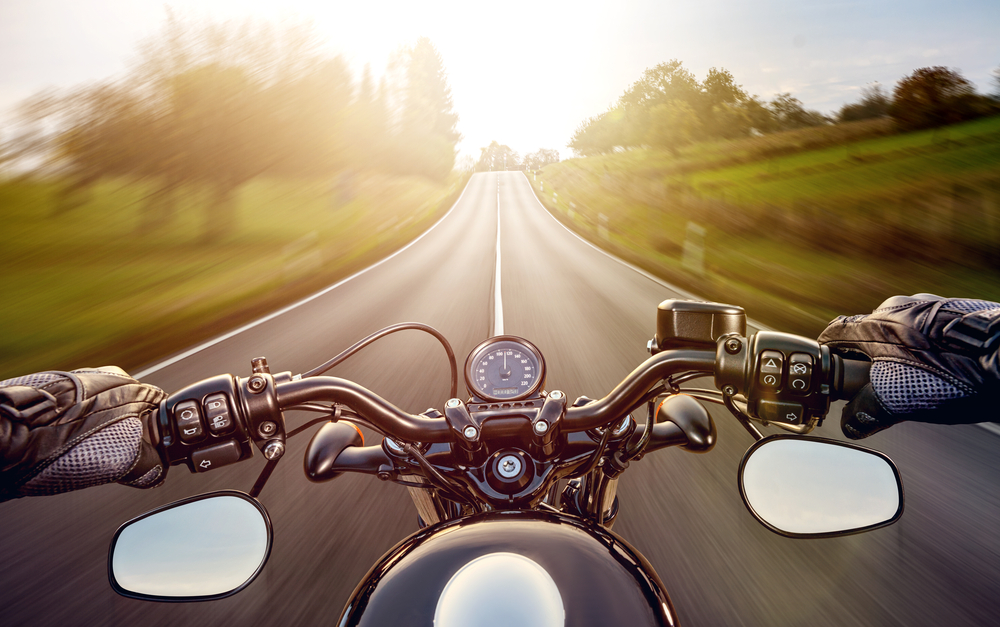 Summer is the best season for motorcycling in New Jersey. But, if cruising around the state by motorcycle is in your plans this summer, you'll also want to take steps to stay safe.
Here are a few tips for a safe, accident-free summer spent motorcycling:
Know New Jersey's Motorcycle Laws
Before hitting the road this summer, it's always a good idea to brush up on New Jersey's motorcycle laws. New Jersey requires most drivers to complete the Basic Rider Course (BRC) before riding. Some people may be eligible to skip the BRC but must complete a road test. State law also requires all drivers to register their motorcycles with the state. New Jersey also requires all motorcyclists to wear a Department of Transportation (DOT)-approved helmet.
Inspect Your Motorcycle Frequently
State law no longer requires a motorcycle inspection, but completing your own inspection is still a good idea. This includes checking your motorcycle's engine, tires, oil levels, and technology controls. We even recommend getting a professional inspection annually at the beginning of the riding season.
Know the Most Common Motorcycle Risks
It can also be helpful to know the most common types of motorcycle accidents, so you can take steps to avoid them. Some of the most common motorcycle accidents include:
Drivers changing lanes and not noticing a motorcyclist.
Slippery roads preventing drivers or motorcyclists from safely stopping.
Distracted drivers rear-ending a motorcyclist and throwing them off their bike.
Driving under the influence of alcohol or drugs causing delayed reaction times.
The problem with motorcycle accidents is that when they occur, they almost always lead to severe injuries. Motorcyclists are commonly thrown from their bikes, which can lead to painful head and neck injuries.
Practice Defensive Driving
Defensive driving is driving in a way that is safe and cautious. A few examples of defensive driving on a motorcycle include:
Checking your mirror frequently.
Anticipating the behaviors of other drivers.
Leaving ample space between you and the driver in front of you.
Avoiding distractions that could reduce your reaction time.
Defensive driving allows you to react faster if you're put into a dangerous situation. It gives you the chance to brake or change lanes to avoid a motorcycle accident.
Avoid Driving Under the Influence
New Jersey prohibits driving any vehicle or motorcycle with a blood alcohol content (BAC) level of 0.08% or higher. However, any amount of alcohol has the chance to slow your reaction time.
Avoid Distractions
Distractions are a leading cause of both vehicle and motorcycle accidents. Try to avoid any distractions and focus on the road ahead so that you can react faster.
Know the Weather
The weather in New Jersey can change fast. In minutes, sunny weather can turn to rain, which can lead to slippery roads. Check the weather and plan for alternative transportation if necessary.
Wear the Right Gear
Wearing the right safety gear can reduce your injuries if you are in a motorcycle accident. Be sure to invest in a good-fitting helmet. Protective padding can also add more protection.
Even with the greatest care, motorcycle accidents are still a possibility. If you're in a motorcycle accident, make sure you receive medical care and consider contacting a lawyer.
Contact a Clark Personal Injury Lawyer to Discuss Your Motorcycle Accident Case in New Jersey
Did you or a loved one sustain serious injuries due to an accident in New Jersey? Don't let the medical bills pile up while you wait for the negligent party or their insurance company to do the right thing. Right now, you need an aggressive personal injury attorney on your side, fighting to get you the compensation you need, want, and deserve. Andrew Prince represents clients injured because of a motorcycle accident in Newark, Clark, Jersey City, Paterson, Elizabeth, and throughout New Jersey. Call 1-800-832- 6529 or fill out our online contact form to schedule a free consultation about your case. We have an office conveniently located at 136 Central Avenue, Clark, New Jersey 07066, as well as an office in West New York, NY.
The articles on this blog are for informative purposes only and are no substitute for legal advice or an attorney-client relationship. If you are seeking legal advice, please contact our law firm directly.