Motorcycle Fatalities Increase During the Summer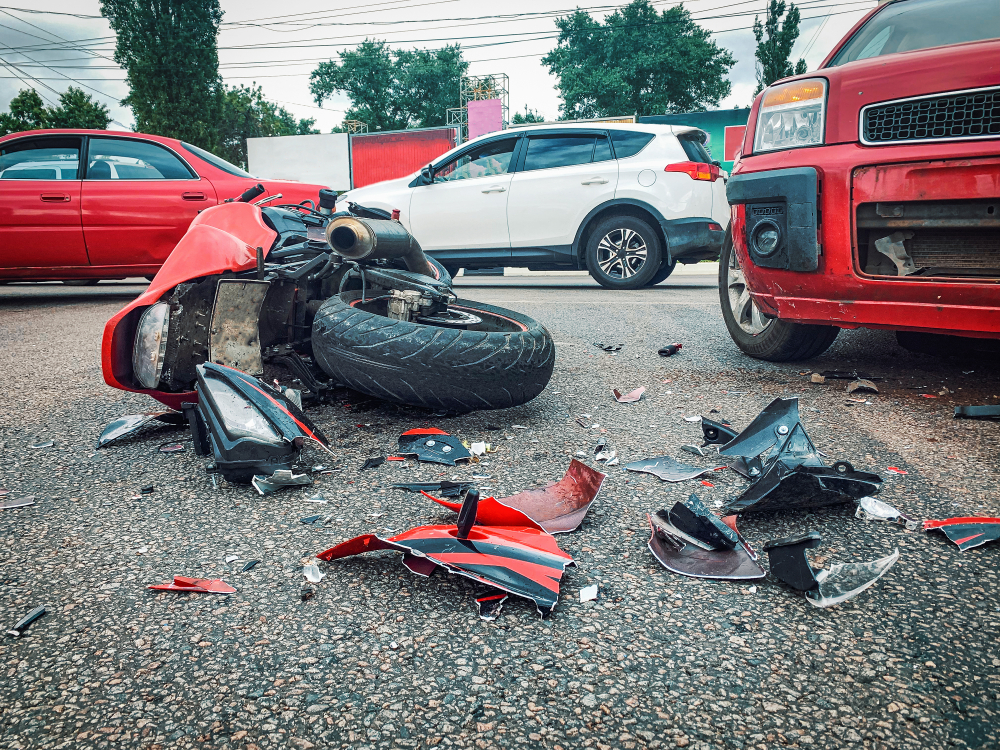 Summer is a popular season for motorcyclists. The sun is shining, and the weather is warm enough to enjoy the open air of a motorcycle ride. Unfortunately, the summer months also peak in terms of motorcycle fatalities.
New Jersey Motorcycle Statistics
In 2018, in New Jersey, 525 fatal crashes occurred, killing a total of 564 people. The most affected age range was riders between the ages of 25-29, 30-39, and 50-64. This number was also slightly down from the previous year, with a total of 84 motorcycle fatalities in 2017.
According to data from the National Highway Transportation and Safety Administration (NHTSA), a total of 48,727 people have died in motorcycle accidents in the United States in the last ten years. A large percentage of these fatalities occurred between the months of June – August.
What New Jersey motorcycle riders may find to be even more surprising is the fact that most fatal motorcycle accidents are caused by other drivers' negligence. Most of these accidents also occur during daylight and in urban areas. The occurrence of accidents was almost even between weekdays and weekends.
Why Do More Motorcycle Accidents Occur During the Summer Months?
There are a few reasons why motorcycle accidents are so common during the summer months, with the most common being:
More motorcyclists: One of the most obvious causes is that the summer months bring more motorcyclists out. Winter in New Jersey isn't always suitable for riding.
More people on the roads: There may be more people on the roads during the summer months. People may be traveling to vacation destinations.
Less experienced drivers on the road: There also tends to be less experienced drivers on the road. Schools are out for summer break, which means more teen drivers.
More intoxication: Summer is often filled with BBQs and backyard parties, many of which include alcohol. Other drivers or motorcyclists under the influence are more likely to be in an accident.
These all contribute to summer motorcycle accidents. Any of these causes can lead to front-end collisions, head-on accidents, or accidents that involve throwing the motorcyclist off their bike.
Stay Safe Riding in New Jersey This Summer
You can still enjoy summer riding with a few safety tips. For one, as a motorcyclist, it's important to always be aware of your surroundings. This means avoiding distractions and driving defensively to avoid braking too hard. It's also a good idea to avoid drinking and riding. Even though New Jersey doesn't prohibit all alcohol, as long as you're under the limit, even a tiny bit may be too much.
Alcohol can reduce your reaction times, and when you're the one who will be injured the worst in a motorcycle accident, it may be best to skip it altogether.
Certain weather conditions can also present more dangerous riding conditions. Always check the weather before leaving, and consider other transportation if it's supposed to rain. Slippery roads can make riding more difficult. Rainfall also makes it harder for other drivers to notice you on the road. If you are in a motorcycle accident this summer, contact a motorcycle personal injury lawyer.
Contact a Hoboken Personal Injury Lawyer to Discuss Your Motorcycle Accident Case in New Jersey
Did you or a loved one sustain serious injuries due to a motorcycle accident in New Jersey? Don't let the medical bills pile up while you wait for the negligent party or their insurance company to do the right thing. Right now, you need an aggressive personal injury attorney on your side, fighting to get you the compensation you need, want, and deserve. Andrew Prince Esq. represents clients injured because of a motorcycle accident in Hoboken, New Brunswick, Vineland, East Orange, and throughout New Jersey. Call (908) 304-9187 or fill out our online contact form to schedule a free consultation about your case. We have an office conveniently located at 136 Central Ave Suite 301, Clark, NJ 07066, as well as an office in West New York, NJ.
The articles on this blog are for informative purposes only and are no substitute for legal advice or an attorney-client relationship. If you are seeking legal advice, please contact our law firm directly.