Motorcycle Insurance: Beyond Theft & Collision
If you are a believer in Murphy's Law, you know that what can go wrong will go wrong. Most of the time, you can work your way around those une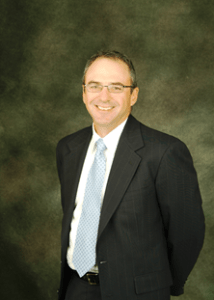 xpected happenings. When the bumps in the road are, literally, bumps in the road that cause you to need roadside assistance while riding your motorcycle, you need to plan ahead.
Many insurance carriers offer policy extras that may be worth considering if you take long rides, have a lot of money invested in after-market accessories or safety apparel. Often, the few dollars extra tacked on to your motorcycle insurance premium will be worth it — whether you get into an accident or run into some bad luck on the road.
Many policies allow you to pay a bit more for roadside assistance.   This can come in handy when you are on a long ride and your bike breaks down. This policy add-on may include options such as towing, mechanical breakdown, a battery jumpstart, fixing of a flat tire and even emergency delivery of fuel or other fluids. There are stipulations about these types of coverages. For example, there may be a limit to the number of miles of towing covered before added expenses kick in.
Coverage of Motorcycle Accessories: In case you crash, it's critical to have the highest level of insurance coverage you can afford. However, accident insurance may not cover the steep cost of accessories you've purchased aftermarket. This includes customized parts and even a special paint job. Talk to your insurance carrier about the possibility of adding on a "detail package."
Safety Apparel Coverage: In the state of New Jersey, motorcycle riders must wear a helmet. Many riders also don expensive jackets and other protective apparel when out on the open road. Adding a rider to your motorcycle insurance policy that covers damage to your helmet or safety apparel could save you money and hassle in the long run.
Trip Interruption Coverage: Similar to any type of travel insurance, you can buy coverage that will pay the bills for lodging and meals if your trip is cut short because of an accident or damage to your motorcycle.
It's very important to ask your insurance carrier questions and make sure you understand the fine print. You can also consult with motorcycle lawyer Andrew Prince, Esq. He has been assisting bike riders injured in motorcycle crashes in NJ for many years and is extremely familiar with motorcycle insurance laws and requirements. Contact him today for a free review of your insurance policy.