Motorcycle Fatalities Increase During the Summer Months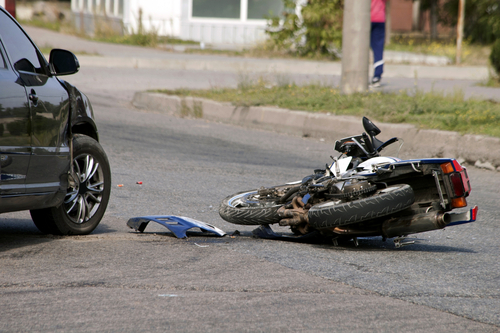 New Jersey notices a steep increase in motorcycle accidents during the summer months, which also means an increase in fatalities. If you plan on riding a motorcycle this summer, it's important to prepare your bike for the season, as well as brushing up on safety.
How to Prepare for a Safe Riding Summer
With an increase in motorcycle accidents and fatalities, it is more important than ever to prepare for a safe summer. Here are a few tips you can use for safety:
Have your motorcycle checked out before riding: Before riding, it is always a good idea to have your motorcycle checked by a licensed mechanic. Drop it off for a full inspection at your shop of choice and request preventative maintenance tasks during this time, like tire rotation and oil change.
Avoid distractions: Distractions on the road are dangerous whether you are walking, jogging, driving a vehicle, or riding a motorcycle. Put your phone in a secure place so you don't use it. Avoid interacting with your passengers until you reach your destination. Keep your focus ahead.
Wear your safety equipment: While you may not always be able to prevent motorcycle accidents, you can better protect yourself with the right safety equipment. This means wearing the right protective clothing and choosing a helmet that fits you right.
Avoid drinking and driving: Drinking and driving is also dangerous, whether you are in a vehicle or on a motorcycle. A high percentage of motorcycle fatalities are due to drinking.
Being careful and knowing the risks that contribute to motorcycle accidents can help you improve your safety while out riding.
Recoverable Damages Following a Motorcycle Accident
If you are involved in a motorcycle accident this summer, it can be helpful to know your legal options. Because motorcycle accidents often lead to painful injuries and time away from work, you will likely need compensation to recover fully.
While your insurance company may cover some of your damages, they may not cover everything. You may have to go through the legal system to receive the compensation you need. The law does allow you to seek compensation for the following types of damages:
Medical bills, including rehabilitative costs
Property damages, including the replacement of your motorcycle
Pain and suffering
Diminished value of your motorcycle
Everyone's case is different. That's why you need an accurate calculation of what your motorcycle accident case is worth.
The Importance of Calculating the Value of Your Case
It is possible that the insurance company or the at-fault driver may offer you a settlement. In order to determine if the settlement offer is right for you, it is important to first know what your case is worth. A New Jersey motorcycle accident lawyer can help you calculate the value of your case so you can determine the fairness of a settlement offer. If you determine that the settlement offer is not right for you, then you may decide to take your case to court.
Contact An Elizabeth Personal Injury Lawyer to Discuss Your Motorcycle Accident Case in New Jersey.
Did you or a loved one sustain serious injuries due to a motorcycle accident in New Jersey? Don't let the medical bills pile up while you wait for the negligent party or their insurance company to do the right thing. Right now, you need an aggressive personal injury attorney on your side, fighting to get you the compensation you need, want, and deserve. Personal injury attorney, Andrew Prince Esq. represents clients injured because of a motorcycle accident in Newark, Jersey City, Paterson, Elizabeth, and throughout New Jersey. Call (908) 304-9187 or fill out our online contact form to schedule a free consultation about your case. We have an office conveniently located at 136 Central Avenue, Clark, New Jersey 07066, as well as an office in West New York, NY.
The articles on this blog are for informative purposes only and are no substitute for legal advice or an attorney-client relationship. If you are seeking legal advice, please contact our law firm directly.