Intoxicated Elizabeth Cop Involved in Fatal Motorcycle Crash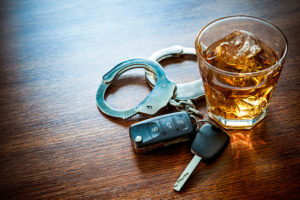 A 30-year old off-duty Elizabeth police officer was found to be driving while intoxicated when he fatally hit a 29-year old motorcyclist. The officer has recently received a citation for driving while drunk in connection with the crash that killed the motorcyclist near Elizabeth's Carteret Park as stated by Middlesex County Prosecutor's Office Spokeswoman.
The off-duty officer's current status on the force is not clear at this point in time, as calls to city officials have yet to be immediately returned. Due to a potential conflict, the investigation of the crash has been moved from the Union County Prosecutor's Office to Middlesex County, but for now officials have failed to elaborate on the situation any further.
The officer involved in the incident was uninjured, however, the motorcyclist was pronounced dead later that evening at Trinitas Regional Medical Center. According to the attorney for the deceased, a witness at the scene of the accident told police that he went outside after hearing a loud bang and that while the officer had originally stayed at the scene, he was later told to leave by another responding Elizabeth police officer. This has now become an issue of controversy, as the responding officer claims that he has no recollection of the off-duty officer leaving the scene of the accident.
A request to the Middlesex County Prosecutor's office and the City of Elizabeth have been made to try and obtain any body-cam footage or dash-cam footage from the additional police officers that arrived at the scene, but so far these attempts have been unsuccessful.
Being involved in a motorcycle accident can be an extremely stressful and painful situation. Knowing your rights and what to do after an accident can only benefit what is an already unfortunate circumstance to be in. Team Law's Andrew Prince deals exclusively with motorcycle injuries and accidents and is ready to fight for you in court. Contact him today at 1-800-832-6529 for a consultation.
The articles on this blog are for informative purposes only and are no substitute for legal advice or an attorney/client relationship. If you are seeking legal advice, please contact our law firm directly.