How Motorcycle Insurance Works in New Jersey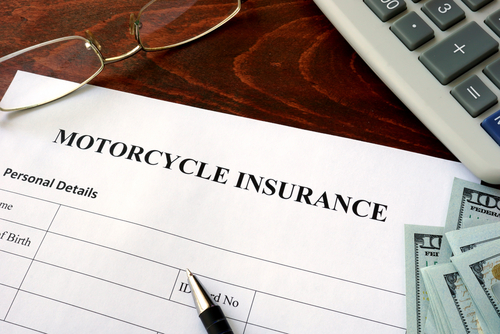 Different states in the U.S have varying laws on motor vehicle claims. Whether you're moving in from out of state, or you're in the process of getting your motorcycle license, it's important to know how motorcycle insurance works in New Jersey. If you're a NJ resident, you know the Garden State mandates every driver have insurance. However, it is still up to the driver what kind of coverage they get. 
Read more: Umbrella Insurance – Why You Need It
Why is New Jersey Different?
If you are used to riding your motorcycle through vast lands, driving in New Jersey may come as a shock to you. Because the state is so densely populated, even experienced motorcycle riders may find it more difficult to drive here. Therefore, there are more dangers that come with riding a motorcycle through the Garden State than most other areas in the country. If you are planning to ride in NJ you may want to consider investing in a full-coverage plan.
New Jersey Law on Minimum Coverage
Unlike some other states, in New Jersey all drivers must be insured. This rule applies to those driving motorcycles, motorized bicycles and 3-wheeled motorcycles. Drivers may be insured with any company but motorcycle owners must meet a coverage minimum. Specifically, motorcyclists are required to have a minimum coverage of:
$15,000 For bodily injury per person 
$30,000 for total bodily injury per accident 
$5,000 for property damage
How Much Does Motorcycle Insurance Cost?
The cost of your motorcycle insurance will be dependent on a multitude of factors including, your location, your age, your vehicle, and of course what level of coverage you choose. The cost of personal injury protection coverage will be more expensive for motorcycle riders, as they are more prone to suffer severe injuries as a result of an accident. Also, separate coverage is normally available for accessories like a helmet, saddlebags and other valuable items.
How Much Does Motorcycle Insurance Go Up After a Claim?
Your auto insurance premiums can increase after an accident. There are a few factors that may affect how much your insurance can go up. If the accident is your fault, causes significant damage, or if you have a history of past claims then these can increase your premiums. However, some insurance companies offer "accident forgiveness", so if this is your first accident, the driver is not fully at fault or if it was only a minor incident, then you might not see your premiums increase.
What is the Difference Between Auto and Motorcycle Insurance?
There are many similarities between auto and motorcycle insurance. They both evaluate the claim based on liability and determination of fault. Additionally, auto and motorcycle insurance pay the claim similarly. Although the details of the plans are different, a larger disparity is seen after an accident happens. Statistics show that, compared to car accidents, motorcycle accidents often cause graver damage to the bike and driver. Due to these safety concerns, even though the cost of a motorcycle is less than a car, the risks are more costly. Some of these differences are based on factors such as passengers, the extent of the injury, and accessories. 
Read more: How Can I Improve My Motorcycle Skills?
Contact a West New York Personal Injury Lawyer to Discuss Your Motorcycle Accident Case in New Jersey
Did you or a loved one sustain serious injuries due to an accident in New Jersey? Don't let the medical bills pile up while you wait for the negligent party or their insurance company to do the right thing. Right now, you need an aggressive personal injury attorney on your side, fighting to get you the compensation you need, want, and deserve. Motorcycle accident attorney, Andrew Prince Esq. represents clients injured because of a motorcycle accident in Bayonne, East Orange, Union City, and throughout New Jersey. Call (908) 304-9187 or fill out our online contact form to schedule a consultation about your case. We have an office conveniently located at 136 Central Avenue, Clark, NJ 07066, as well as an office in West New York, NY.
The articles on this blog are for informative purposes only and are no substitute for legal advice or an attorney-client relationship. If you are seeking legal advice, please contact our law firm directly.