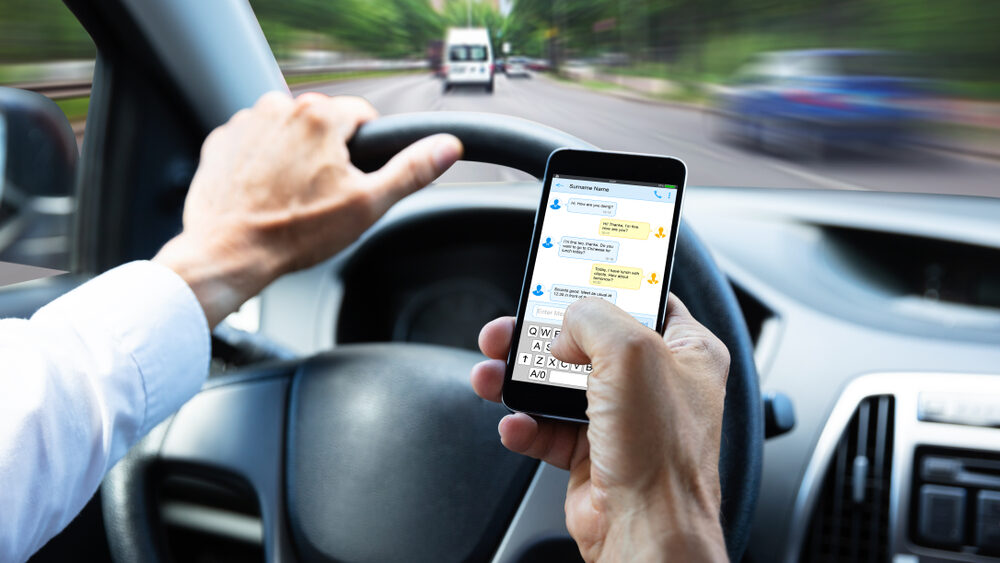 By: New Jersey Motorcycle Accident Attorney
Andrew S. Prince
1-(800)-TEAM-LAW (832-6529)
aprinceesq@aol.com
Holding Negligent Motorists Accountable
Distracted driving has long been one of the biggest dangers on our roadways and the advent of smartphones, GPS, and smart vehicle systems has done nothing to decrease the threat of distracted driving. While anyone who shares the road with a distracted driver is at risk of serious injury, motorcyclists have a higher chance of catastrophic injury and death when they are involved in accidents with other, larger vehicles.  
What is Distracted Driving?
When most people think of distracted driving, they think of cellphone use—specifically texting—behind the wheel. While this is certainly one of the most dangerous and most common forms of distracted driving, it is far from the only one. In fact, anything that takes a driver's attention away from the road is considered distracted driving.
Some Common Examples of Districted Driving Include:
Texting or using a handheld cellphone.
Looking at GPS/map apps in the vehicle or on the cellphone.
Changing the radio station or changing music on a cellphone.
Adjusting vehicle controls such as air conditioning or radio volume.
Consuming food or beverages.
Attending to kids or pets in the vehicle.
Talking to a passenger or a person on the phone, even one on a hands-free device.
Reaching for something in the vehicle.
Applying makeup or grooming.
Looking at billboards, signs, and other objects along the roadway.
"Rubbernecking" or slowing down to look at an accident.
Daydreaming or thinking about anything other than driving.
These and other forms of distracted driving can and often do have serious and even deadly consequences.
What to Do If You Are Hit by a Distracted Driver
If you or someone you love was injured by a distracted driver, there are several things you should do in the immediate aftermath of the accident.
Seek medical attention.
Contact the police and report the accident.
If possible, get the other person's name, contact information and insurance information.
Report the accident to your insurance company.
Avoid discussing the accident with anyone from the insurance company, including any adjusters from the at-fault party's insurance carrier.
One of the best things you can do to protect yourself and your rights after a distracted driving accident is to contact an experienced and knowledgeable motorcycle attorney. Andrew Prince has been representing motorcyclists for over 25 years and has recovered millions of dollars on their behalf.  Andrew Prince is here to help you navigate the complicated process of filing for compensation for your accident and he will guide you through both the healing and legal process.  
There is never a charge for a legal consultation and there are no legal fees in which you pay up front. So call (732) 482-1533 or (732) 388-5454 or email me at aprinceesq@aol.com.
Andrew S. Prince, Esq.
TEAM-LAW
136 Central Avenue
Clark, NJ 07066
Contact
(732) 388-5454 – office
1 (800) 832-6529 – toll free
(732) 482-1533 – direct
(732) 388-8711 – fax
Aprinceesq@aol.com
Additional Offices in New Jersey
Edison, East Brunswick, Jersey City,
Newark, Orange, Perth Amboy, and Westfield