Buying Motorcycle Insurance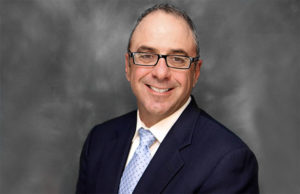 ---
By:   Andrew S. Prince, Esq.
Attorney
1-(800)-TEAM-LAW (832-6529)
aprinceesq@aol.com
Call Me for a Free Consultation!
You may think that buying motorcycle insurance is about as much fun as eating a gravel sandwich at 50 miles an hour.   But it does not have to be that way.
To shine a headlight on this twisty subject, please take the time to review the many articles I have written and posted on my website (www.motorcycleinjurynj.com).   Better yet, call me or email me your current automobile and motorcycle declaration page for a free review.
I have been around motorcycles and motorcycle insurance for decades.   When shopping for motorcycle insurance, never "cheap out."   Saving money is only buying less protection.   There are no "free lunches."   When comparing the costs of insurance plans, remember especially on a motorcycle, you need maximum protection.   You must assume that the other driver who hurts you will not have enough insurance to compensate you for your injuries, medical bills and lost wages.   It is all about having the maximum amount of uninsured (UM) and underinsurance (UIM) coverage.
It is the UM/UIM that is by far the most important section of your motorcycle insurance.
You would be surprised how many of you are so sure that your motorcycle insurance policy provides full coverage, only to find out (after filing a claim) that it does not.   That is why it is so important for you to truly understand what UM/UIM coverage provides.   This coverage helps provide protection for your injuries or death if you are involved in a motorcycle accident with a motorist who has no insurance or insufficient coverage and is considered at fault.   It also helps provide additional protection against damage to your motorcycle caused by a motorist who has no insurance or insufficient coverage and is considered at fault. Lastly, it helps to cover medical payments (after any other medical coverage) if you or a passenger are injured on your bike.
Because finding the right motorcycle insurance policy is so important, everyone recommends comparing coverage and prices from at least three different companies.   I do not.   Progressive offers the most UM/UIM motorcycle coverage that I have seen — $500,000 of UM/UIM.   The most UM/UIM coverage the others provide is $250,000.
Do you have a question about your motorcycle insurance?   You should!   If you want to talk with an expert who will not steer you wrong?   Call Andrew Prince.   To schedule a free initial consultation with me, Andrew Prince.   Please visit my website (www.motorcycleinjurynj.com) to further review my qualifications to help you.
You can contact me here at 1-800-TEAM-LAW (800) 832-6529 or (732) 388-5454.   You can also email me at aprinceesq@aol.com or fax me at (732) 428-1509.   I am here to help you.
Andrew S. Prince, Esq.
TEAM-LAW
136 Central Avenue
Clark, NJ 07066
(732) 388-5454
1 (800) 832-6529
(732) 388-8711 — Fax
Aprinceesq@aol.com
Additional Offices in New Jersey
Edison, East Brunswick, Jersey City, Newark, Orange, Perth Amboy, Westfield and West New York