The 10 Most Common Causes of Motorcycle Accidents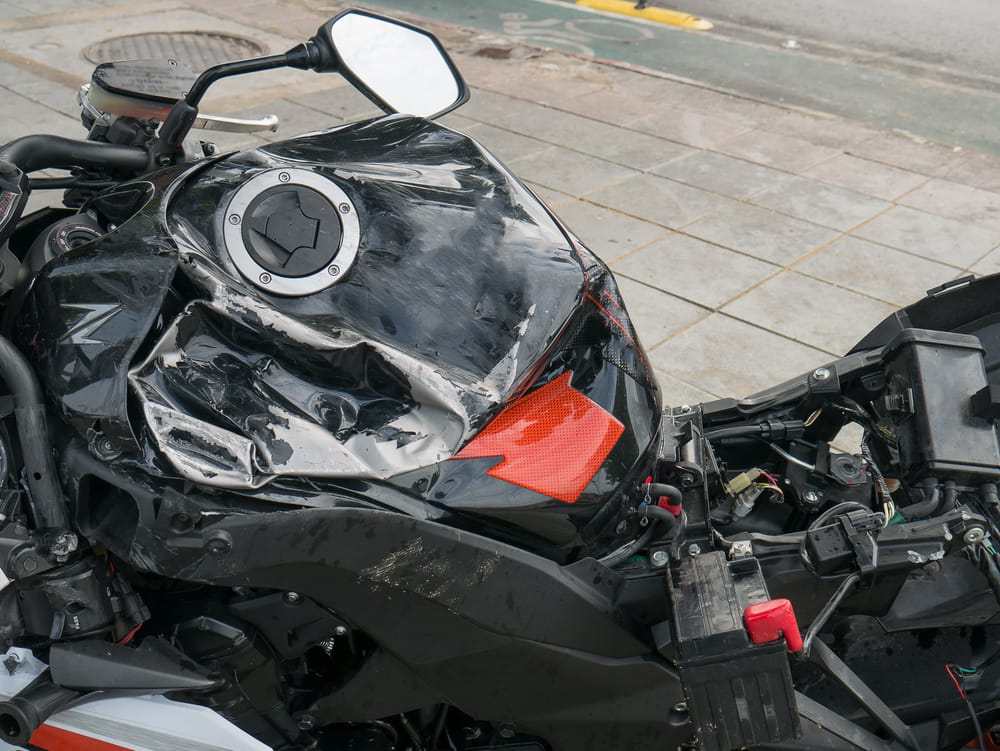 There are many challenges that motorcyclists face on our roadways due to the fact that they are some of the most vulnerable parties in New Jersey. Especially when a motorcyclist is involved in an accident with any other type of vehicle, the damages that evolve can be incredibly catastrophic. By understanding the many common reasons for motorcycle accidents, these accidents can be prevented and victims can obtain the reimbursement they deserve for their losses.
How Motorcycle Accidents Commonly Occur in Clark, NJ
Unsafe Lane Changes: One of the leading causes of motorcycle accidents occur when drivers are not paying close attention to their blind spots and start to merge on our highways, causing them to collide with a motorcycle. In other cases, a driver might not properly signal to the motorcyclist.
Opened Car Doors: When a vehicle is parked, a driver should always be careful that they do not open their doors into traffic. If they do, a motorcyclist could run straight into the door, leading to a catastrophic collision.
Speeding: When a driver is speeding, they do not have the ability to stop in time and prevent accidents in many cases. On top of that, driving at fast speeds increases the chance that the accident will be even more severe.
Intoxication: Driving under the influence or drugs or alcohol can also lead to many accidents, as drivers typically have impaired judgment. If a drunk driver caused a motorcycle accident, they may face criminal charges for their actions.
Sudden Stops: When a driver comes to a sudden stop for any reason, a motorcyclist might not be able to stop in time, which can lead to a devastating rear-end accident.
Lane Splitting: Lane splitting is not legal in many states, but takes place when a motorcyclist drives between two lanes of traffic. It can easily become a dangerous act when a vehicle does not notice the motorcyclist and strikes them when traffic starts to move.
Driver Inexperience: When a driver is not experienced on our roadways, they are likely to engage in unsafe actions that could risk the lives of others.
Left Turns at Intersections: Intersections are a commonly dangerous place for motorcyclists in many cases. If a driver makes an error and turns their vehicle left into a motorcycle, it can cause significant and even fatal harm.
Adverse Road Conditions: There are many adverse road conditions that lead to harm including potholes, road debris, and lack of signs in dangerous areas.
Defects: Manufacturers can be held liable if they have used defective parts on a motorcycle.
Receiving Damages After a Motorcycle Accident in West New York, NJ
Many different types of damages can result from motorcycle accidents, as they are capable of causing immense harm to those involved. These include economic damages including medical bills, lost wages, lost earning capacity for the future, and more. On top of that, many motorcyclists will endure lengthy emotional trauma from their accidents as well. If you believe that another party is liable for these damages, there are options available for you. With the help of experienced motorcycle accident attorney, Andrew Prince, you will be able to obtain justice and reimbursement for your losses.
Contact an Elizabeth Personal Injury Lawyer to Discuss Your Motorcycle Accident Case in New Jersey

Did you or a loved one sustain serious injuries or financial loss due to a motorcycle accident in New Jersey? Don't let the medical bills pile up while you wait for the negligent party or their insurance company to do the right thing. Right now, you need an aggressive personal injury attorney on your side, fighting to get you the compensation you need, want, and deserve. Personal injury attorney Andrew Prince Esq. represents clients injured because of motorcycle accidents in Jersey City, Elizabeth, Trenton, Passaic, and throughout New Jersey. Call (908) 304-9187 or fill out our online contact form to schedule a consultation about your case. We have an office conveniently located at 136 Central Avenue, Suite 301, Clark, NJ 07066, as well as an office in West New York, New York.
The articles on this blog are for informative purposes only and are no substitute for legal advice or an attorney-client relationship. If you are seeking legal advice, please contact our law firm directly.