The Insurance Company Denied My Motorcycle Accident Claim. Now What?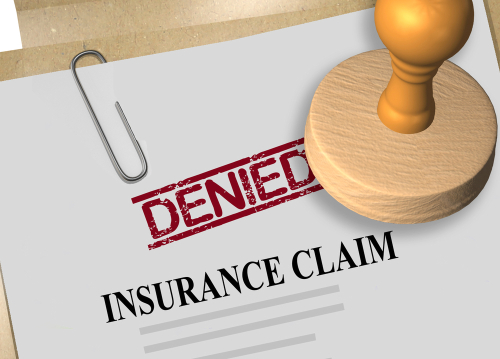 Many motorcyclists rely on their insurance claims to help them cover the cost of damages after an accident. It's not uncommon, though, for insurance companies to deny a motorcycle accident claim. Reviewing some of the most common reasons that insurance companies deny claims – and what you can do about it – can help you navigate your case.
Common Reasons Your Insurance Company May Deny Your Claim
Insurance companies have a reputation for paying as little as possible. They are in the business of making money and paying too much to policyholders, can deter that goal. These are some of the most common reasons that insurance companies deny motorcycle crash claims:
Your claim is missing important information: If your claim is missing important information, such as details about the accident, they'll likely deny it.
Your insurance company believes you're at fault: If your insurance company believes that you were responsible, or partially responsible, for the accident, they may deny your claim.
You told your insurance company you were at fault, or not injured: Your insurance company may use information from you to process your claim.
You weren't covered at the time of the accident: If your insurance policy lapsed, you can expect your insurance provider to deny your claim.
Insurance companies will use any information they have to not pay your claim, or pay you less than the value of your case. They may turn to social media or statements you made immediately following the accident. For this reason, it's important to be careful about what information you share with your insurance provider.
While your policy may require that you notify them that you were in an accident as soon as possible, that's as much information as you should give.
Talk With a Lawyer Before Negotiating With the Insurance Company
Your insurance representative may try to negotiate an amount with you. They may offer you an amount that is less than your case is worth. This amount may not cover the full cost of your damages or other costs like medical bills or lost wages. Before agreeing to a negotiation with the insurance company, make sure you talk with a motorcycle accident lawyer first.
While you may agree to accept a settlement offer, you want to ensure that the funds you receive are enough to cover your damages. Otherwise, you may end up paying out of pocket.
How a Motorcycle Accident Lawyer Can Help
There are many reasons to consider working with a motorcycle accident lawyer, especially after your insurance company denies your claim. In addition to finding out why the insurance company doesn't want to pay your owed benefits, a lawyer can also help you protect your legal rights.
You pay for your insurance monthly, so it's only right that they provide you with the service that you pay for. Your lawyer can help you file an appeal, ensuring your insurance claim is complete. They can also help you negotiate based on the details of your case, including the costs you may have incurred. You shouldn't have to deal with an uncooperative insurance company while you manage your motorcycle accident injuries.
Contact a Clark Personal Injury Lawyer to Discuss Your Motorcycle Accident Case in New Jersey
Did you or a loved one sustain serious injuries due to a motorcycle accident in New Jersey? Don't let the medical bills pile up while you wait for the negligent party or their insurance company to do the right thing. Right now, you need an aggressive personal injury attorney on your side, fighting to get you the compensation you need, want, and deserve. Andrew Prince Esq. represents clients injured because of a motorcycle accident in Clark, Newark, Jersey City, Paterson, Elizabeth, and throughout New Jersey. Call (908) 304-9187 or fill out our online contact form to schedule a free consultation about your case. We have an office conveniently located at 136 Central Avenue, Clark, New Jersey 07066, as well as an office in West New York, NY.
The articles on this blog are for informative purposes only and are no substitute for legal advice or an attorney-client relationship. If you are seeking legal advice, please contact our law firm directly.