A Practical Guide for Understanding Motorcycle Insurance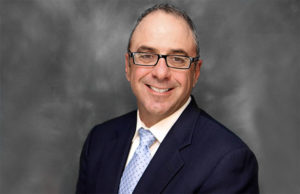 By:   Andrew S. Prince, Esq.
Attorney
1-(800)-TEAM-LAW (832-6529)
aprinceesq@aol.com
Call Me for a Free Consultation!
Not much compares to hitting the open road on a motorcycle but the freedom and rush of traveling on two wheels comes with an inherent risk, therefore, proper motorcycle insurance coverage is a must for all riders.
What Does Motorcycle Insurance Cover?
Much like car insurance, most states require liability insurance for motorcycles as a minimum to be legal.   But purchasing additional coverage, such as collision and comprehensive, can protect riders in the event of a costly or even fatal accident.   It can also provide coverage for events other than crashes. Here are the six most important types of coverage.
1.   Bodily Injury Liability:   One of the coverage requirements by most states, bodily injury liability, covers expenses for any injuries suffered by another driver and any of their passengers in an at-fault accident.   This coverage also kicks in for any legal expenses in the event you are sued.   The minimum coverage needed varies by state.   Additionally, it is urged to purchase highest limits beyond the state minimum.   In a motorcycle insurance policy, the limits may appear in this format:   25/50/10.   The first two numbers represent bodily injury limits.   In this example, the policy would cover $25,000 in bodily injury expenses per person and $50,000 in bodily injury coverage per motor vehicle.   You should have $250,000/$500,000.   The best is $500,000/$500,000.   Only Progressive offers this policy.   Liability insurance does not have a deductible.
2.   Property Damage Liability:   This coverage represents the final number $10,000 in the previous example and protects you in the event you damage another person's property, such as another driver's car or a fence or sign, in an at-fault accident.   Just like bodily injury liability, this also covers legal expenses and there is no deductible involved.
3.   Uninsured/Underinsured Motorist Coverage:   This uninsured/underinsured motorist coverage protects you from damages and injuries sustained in an accident caused by another at-fault driver that either does not have any insurance or does not have adequate insurance coverage to pay for the not-at-fault driver's expenses.   THIS IS BY FAR THE MOST IMPORTANT COVERAGE.   You need to understand this coverage.   You need to maximize this coverage.   You need the Progressive policy which provides up to $500,000 of this coverage.   All others, like Geico, Rider, Allstate, etc., offer only $250,000.00.   You need to call me for free to explain it more fully to you if you want.
4.   Collision Coverage:   Collision coverage works just like it does with car insurance.   If the motorcycle is damaged in an accident, the insurance company covers the cost of the policyholder's repairs, less the deductible.   So if you have $2,000 worth of damage with a $500 deductible, you will be responsible for the first $500 and the insurance company will cover the additional $1,500 of damage.
5.   Comprehensive Coverage:   Comprehensive coverage offers protection against theft, vandalism and any damage to the motorcycle caused by something other than an accident, such as fire, flood, hail, etc.   The insurance company pays for repairs or replacement costs, less the deductible.
6.   Medical Payments/Personal Injury Protection:   Medical payments/personal injury protection covers you for any injuries you or your passengers sustain in an accident, regardless of who is at fault.   Medical payments would cover such expenses as an ambulance ride, x-rays and other medical payments.   If you have no medical insurance coverage or poor coverage, this option should be considered.   I have seen up to $25,000 provided for this option — shop around.
The content of this site is offered as a public service to the New Jersey motorcycle community.   I have been representing the motorcycle community in New Jersey for over 25 years.   Call me.   There is never a charge for a legal consultation.   To schedule a free initial consultation with me, Andrew Prince, visit my website (www.motorcycleinjurynj.com) first to further review my qualifications to help you.
You can contact me here at 1-800-TEAM-LAW (800) 832-6529 or (732) 388-5454.   You can also email me at aprinceesq@aol.com or fax me at (732) 428-1509.   I am here to help you.
Andrew S. Prince, Esq.
TEAM-LAW
136 Central Avenue
Clark, NJ 07066
(732) 388-5454
1 (800) 832-6529
(732) 388-8711 — Fax
Aprinceesq@aol.com
Additional Offices in New Jersey
Edison, East Brunswick, Jersey City,Newark, Orange, Perth Amboy, Westfield and West New York