The Most Common Motorcycle Accident Injuries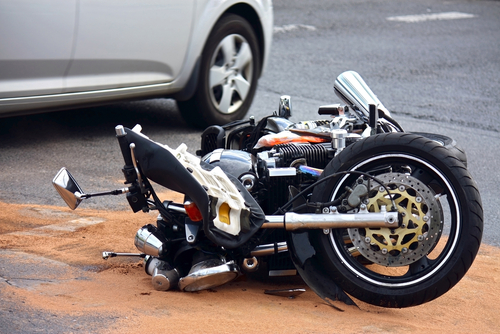 By:  Andrew S. Prince, Esq.
Attorney
1-(800)-TEAM-LAW (832-6529)
aprinceesq@aol.com 
Call With Any Questions or Concerns!
Motorcycles offer riders an array of benefits. However, these benefits come at a cost. The risk of injury and death is much greater in a motorcycle accident compared to a car crash.
A motorcycle accident attorney like Andrew S. Prince (www.motorcycleinjurynj.com) can be a valuable resource after an accident.  He can review the details of your accident and injury and help you fight for the maximum compensation you need for your injuries.  Contact Andrew S. Prince today for a free consultation if you suffered from one of the injuries listed below or from any not listed here.
1. Bone Fractures:
The common bone fracture caused by a motorcycle accident is a broken leg.  The bike will often fall over on one side or another when it crashes.  The driver, unfortunately, bears the weight of a sudden fall on his or her leg.
Wrist and arm fractures are also common as bikers will often automatically attempt to break their fall with their arms when they realize they are going to tip over.
Pelvis and shoulder fractures are also common because of the lack of protection offered by motorcycles.
2. Head Injuries
Head injuries are prevalent in motorcycle accidents as there is nothing, other than a helmet, protecting this vital part of the body.  Head injuries often cause long-term health issues and can be fatal.
Wearing a helmet is required in New Jersey. It is essential to follow the law and wear an approved helmet every time you get on your bike.
3. Road Rash
Because there is usually nothing holding a rider to the bike, bikers are often thrown from their motorcycle in a crash. In these circumstances, the rider's skin may come in contact with the pavement, which can cause an injury similar to rug burn on your skin, known as road rash.
Road rash removes layers of skin and can lead to nerve damage and infections, both of which can result in long-term harm.
Having padded clothing and waring long sleeves and pants can help protect against road rash. However, this type of motorcycle injury can occur even when you have clothing or protection over your entire body.
4. Spinal Cord Injuries
Spinal cord injuries can also occur if a biker is thrown from his or her bike. While back injuries are common in every car accident, they are especially severe in motorcycle accidents. Spinal cord injuries can be extremely serious and may lead to a sharp decline in motor skills, including paraplegia and quadriplegia.
Back injuries can also lead to long-term back pain and limitations in mobility, even if the spinal cord is not directly affected.
5. Eye and Face Injuries
A helmet should also have proper eye protection or you should wear goggles to protect your eyes. Dust, gravel and other objects can fly into your eyes as you ride. These hazards can cause damage and may inhibit your ability to see properly, which can lead to serious accidents.
Even tiny objects that fly into your eyes at high speeds can result in damage to your cornea. In serious cases, it can also lead to blindness and long-term vision problems.
Contact Andrew S. Prince, Motorcycle Lawyer
New Jersey has specific laws that are in your best interest to follow. Using extra protective gear and ensuring that you are always on the lookout for others can help prevent some of these common motorcycle injuries.
Attorney Andrew S. Prince assists clients who have been injured in a motorcycle accident.  Andrew S. Prince can help you present your case to an insurance company, judge or jury.  Schedule your free consultation to discuss your potential claim today. 
For your free consultation, contact Andrew S. Prince at (732) 388-5454 or email him at aprinceesq@aol.com to assist you in your defense.
Andrew S. Prince, Esq.
TEAM-LAW
136 Central Avenue Clark, NJ 07066
(732) 388-5454
1 (800) 832-6529
(732) 428-1509 — Fax
Aprinceesq@aol.com
Additional Offices in Edison, East Brunswick, Jersey City, Newark, Orange, Perth Amboy and Westfield, NJ.
The articles on this blog are for informative purposes only and are no substitute for legal advice or an attorney-client relationship. If you are seeking legal advice, please contact our law firm directly.